The gaming community has been waiting for the launch of GTA 6 for a long time. Rockstar Games Has Reportedly Shared And It's Very Disappointing News For Console Players. And if those who have old consoles are still available and they still like to play games, then there is very sad news for them.
GTA 6 Will Not Be Released on PS4 and Xbox One
Unlikely this was already confirmed because when GTA 5 came out there were only available 3 generations of consoles including PlayStation 3, Xbox 360, and PlayStation 4 / Xbox One.
If we talk about the recent leaks, then we will not get to see the upcoming games inside the old generation consoles, we will only get to see the latest games inside the new generation consoles.
At the moment we do not have any official confirmation but you should accept the truth that we will not get to see any latest game on old consoles.
As we mentioned in our GTA 6 Platforms article, we will see GTA 6 only on next-generation consoles. Rockstar Games to release GTA 6 for PC, PlayStation 5, and Xbox Series X|S and we will get to see the game in 2024.
Why we won't be seeing GTA 6 on older consoles?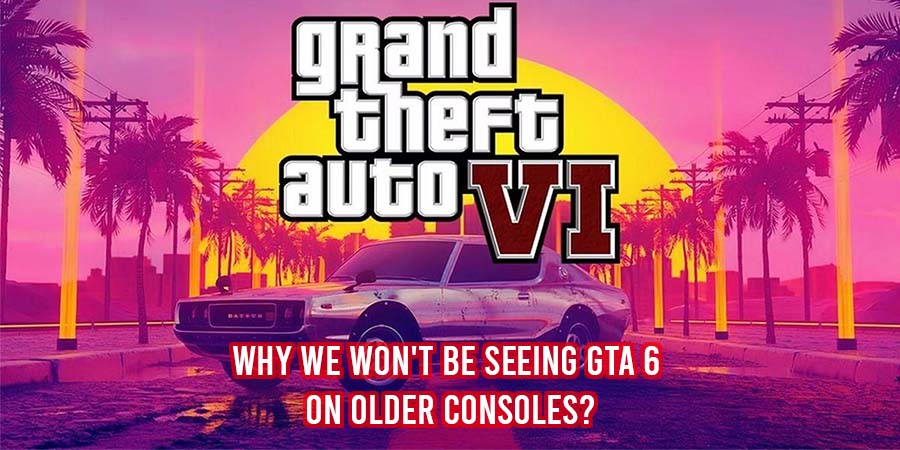 When GTA 5 launched it was built with the consoles of the time in mind, But even at that time the size of GTA 5's map was very large and a lot of map space had to be left empty and the city area was kept very small.
When GTA 5 was made, it was made for PlayStation 3 and Xbox 360, but later in 2015, GTA 5 was launched on PC, then its graphics were also enhanced by bringing very good updates inside it.
And if rockstar games launch the game inside PlayStation 4 or any older console then they will have to do very simple optimization and it can spoil the whole fun of the game. But still, here we can hope that we will get to see this game inside the older consoles.
At the moment, what do you have to say about it, you must tell us in the comment if you have any doubt. If you need daily information about GTA 6, then you can visit our website again.