GTA 6 Leaks: If you are a big fan of GTA games and you are also waiting for GTA 6 then you definitely know the trending protagonist of the GTA 6 right? So there are some new news leaks that came from the GTA Reddit, forums and from Leakers. Some most probably all know Lucia and Jason but do you know about the other characters Dray, Same, or Jay Norris these characters are already mentioned in the videos and the leaks.
So if you are interested in the latest leak of the GTA 6 then you can definitely read this full article you will get to see a huge leak of the GTA 6.
Latest Updated GTA 6 Leaks September 2023
We are going to break down some facts which are confirmed to be in the game. Since GTA games launched we always seeking new activities that we can try in GTA games, so here you can also do some activities in GTA 6 just as dice, golf, fishing, and racing which are the most popular and requested facilities or activities in GTA games.
GTA 6 Leaks Confirms New Activities will be added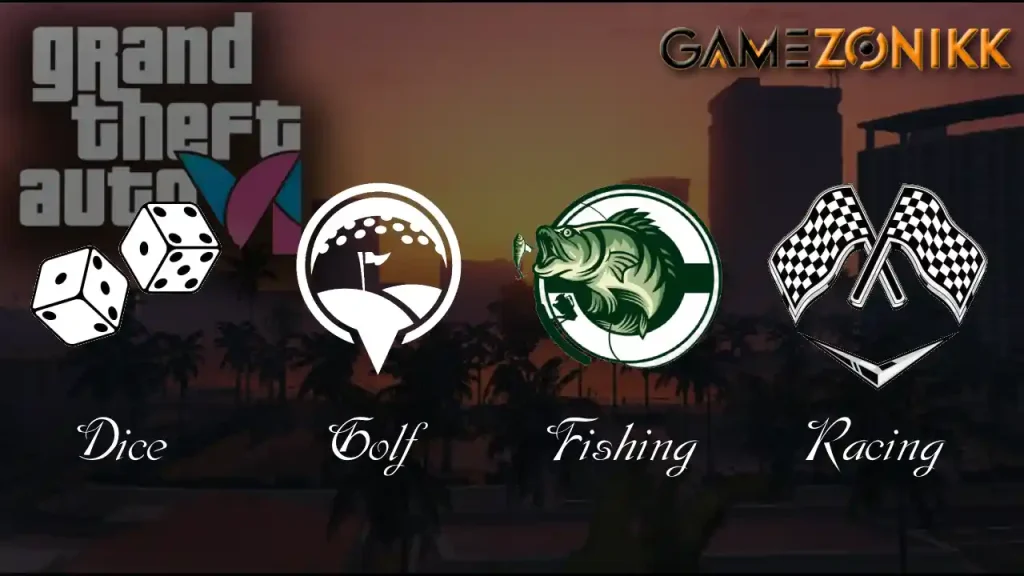 Fishing
Fishing will be the newest thing in the GTA series which fans have been waiting For a long time. And if you are interested in fishing in GTA games then you can definitely comment below.
Racing
If you talk about racing then it was the best event during the GTA Vice City and GTA San Andreas but it was removed by GTA games and now it will be available in GTA 6 since long-time fans have been waiting for racing tracks. Because racing is the best thing you can do in GTA games.
GTA games are popular for their storyline and the cars, if someone asks anyone which thing they like to do in GTA games then they will definitely reply that they love racing in GTA games.
Also read:
Confirmed Locations
After a long time, some huge leaks are coming through these days are some of the highly anticipated locations are revealed which is mentioned below.
Malibu Club
Pawn Shop
Jack of Hearts Strip Club
These are not the only locations you will find in GTA 6 there are some awesome locations also available in GTA 6 like:
Supermarket
Bars
Restaurants
Apartments
Laundries
If we talk about GTA games till now in GTA games there are only a few apartments and laundries that contain space where you can walk around and use elements but in GTA 6 you can visit so many apartments and laundries where you can interact with all the important elements and these apartments also includes safe houses and mission hubs.
GTA 6 Leaks Mysterious Characters Which You Need to Know
There are characters whom we know next to nothing names like:
Vicky
Iris
Shanese
Boobie
YJ
These are which characters popped up but they remain shrouded in mystery, could these characters be friends enemies, or perhaps even love interests?
The roles of these characters are not yet decided but we can say Rockstar is creating a good engaging storyline.
Dray Character GTA 6
From these leaks we only have one character we know about a little bit, yes you heard right the character's name is Dray. This name is not a random name this character is something more important in the storyline dray is a friend of Boobie.
Dray plays the role of the connector introducing the protagonist to Boobie and the other characters, he is also connected with some other characters just like the music industry or entertainment department persons.
There are some other characters that are very important to the game storyline we will shortly explain everything about these characters stay tuned with us and we'll bring more latest updates about the GTA 6.