How to Watch WWE Elimination Chamber 2022 on Peacock, Start Times, Full Card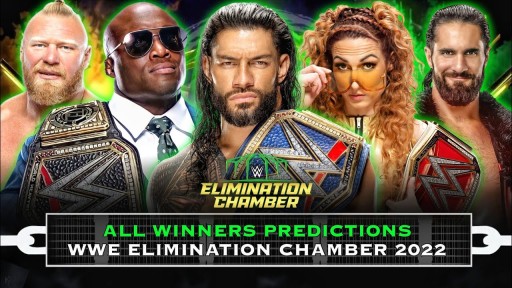 In this article, we will tell you the starting time of WWE Elimination Chamber 2022, the full card, and how you can watch it on Peacock. So friends, if you are also a fan of WWE, then you have completed this article, you will get complete information about which event here, how you can watch it online.
Inside the WWE Elimination Chamber, We Can Hope Brock Lesnar Can Win Bobby Lashley's WWE Championship. And maybe it will become a reality after a few days that no one can say.
Some Information of WWE Elimination Chamber 2022
After the Royal Rumble, Road to WrestleMania is going to take place inside Saudi Arabia and we will see Bobby Lashley and five other wrestlers with him inside the elimination chamber to win the WWE Championship. Inside which we will also get to see the Beast Brock Lesnar who will be one of them.
Lesnar is angling to make his WrestleMania clash with Roman Reigns a title versus title bout, and to do that he'll need to beat Lashley, AJ Styles, Seth Rollins, Riddle, and Austin Theory to win the WWE title.
We'll get to see Goldberg, the Roman Reigns rival, fight for the Universal Championship. We will get to see you and another match, which is going to be a very big match, inside which we are going to see Becky Lynch Vs Lita match which will be for the Raw Women's Championship.
How to Watch WWE Network on Peacock
As you all would know that Peacock you are a new home for WWE Pay Per View, Where Peacock we will get to use for $5 per month which we get to see work in front of the WWE network because of its price is $10. If you are not live in the United States, you can also watch Elimination Chamber 2022 on the WWE Network.
Also Read:
WWE Elimination Chamber Match Card
WWE Championship Elimination Chamber: Bobby Lashley (c) vs. Brock Lesnar vs. Seth Rollins vs. Austin Theory vs. Riddle vs. AJ Styles.
WWE Universal Championship: Roman Reigns (c) vs. Goldberg.
Elimination Chamber for WWE Raw Women's Championship opportunity at WrestleMania: Liv Morgan vs. Bianca Belair vs. Doudrop vs. Nikki A.S.H. vs. Rhea Ripley vs. Alexa Bliss.
Ronda Rousey and Naomi vs. Charlotte Flair and Sonya Deville

WWE Raw Women's Championship: Becky Lynch (c) vs. Lita.

WWE SmackDown Tag Team Championship: The Usos (c) vs. The Viking Raiders.

Drew McIntyre vs. Madcap Moss.

The Miz vs. Rey Mysterio.
WWE Day 1 2022 Highlights, Results, and Grades: Lesnar Wins the WWE Raw Title
In this article we will tell you about the WWE Day 1 Championship 2022, What happened in The Day 1, Read it Carefully.
So Guy's The Vince McMahon has announced that the Roman Reigns will not be there in The Day 1 due to Covid 19 Protocols, So the Universal Title match was Cancelled and the Brock Lesnar was then added to the WWE Championship Match to make it a Fatal 5 Way.
The remaining card was booked as Follows: Big E vs Seth Rollins vs Kevin Owens vs Bobby Lashley vs Brock Lesnar for the WWE Championship, Becky Lynch vs Liv Morgan for the Raw Women's Championship, Edge vs The Miz, Drew Mclntyre vs Madcap Moss, Usos vs The New Day for the SmackDown Tag Team Championships, RK Bro vs Street Profits for the Raw Tag Team Championships, and Ricochet and Cesaro vs Sheamus & Ridge Holland as the Kick off tag team match without further ado, here is the full review for WWE One Day 2022.
WWE Day 1 2022 was held on 1st January 2022 live on the WWE Network via Peacock, Here below we will show you Full Results, highlights and Grades.
Ricochet & Cesaro vs. Sheamus & Ridge Holland [Kickoff Tag Match]
Result: Sheamus & Ridge Holland
Rating: 2.5/5.0 Stars
Grade: C-
Ricochet & Cesaro start the Match with some tag combos, Cesaro tosses Ricochet for a 450 splash on Ridge Holland, and Then Ricochet accidentally landed on Holland's Nose, and then the Ridge Holland's Nose was broken, So he has been taken to the back and Michael cole announced that Holland will not be Returning to the Match.
Then Sheamus has to fight with both ricochet and Cesaro, and Then what Happened is very Unexpected, so we cant tell all the match story here, you can go and watch The Day 1, and It will blow your mind, so you can't believe about this match what has happened next, So go and Watch.
That's it for today I hope you like this Article, For More Updates Stay tuned!
Reason Why CM Punk Did not Return to WWE | 😱 Vince McMahon is Super Angry
Friends, if you want to know why CM Punk did not return to WWE and why Vince McMahon was so angry on the stage of Monday Night Raw, then you have read this article completely.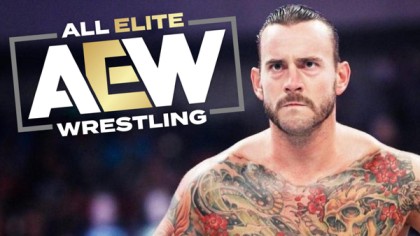 Why CM Punk Did not Return to WWE?
CM Punk Has Been Giving Too Many Interviews Since His Return, Out of all these interviews, we get to know some updates as to whether CM Punk has officially retired from Mix Martial Arts.
You all must know that when CM Punk came to the UFC, his career was not so good, he was having problems and he had lost many matches. We all know that his career was not made for UFC because he is a very good professional wrestler.
Now We Know His Reason Why CM Punk Has Retired From Officially Mix Martial Arts. CM Punk has retired because he does not have to go inside the UFC drug test every year, which is mandatory for every UFC competitor has to do every year.
This thing is absolutely official because here's what CM Punk himself told us.
Was any return possible in WWE?
Someone asked whether it was possible for you to return to WWE in all these years or not. So he replied that even when AEW was not there three or four years ago, he had no intention of getting back into wrestling.
CM Punk also said that he had not received any official WWE offer letter asking him to return to WWE and that he had no intention of returning to wrestling in any way. CM Punk also said that he had not received any official WWE offer letter asking him to return to WWE and that he had no intention of returning to wrestling in any way.
Why Cm Punk Signed AEW Contract?
Someone asked what was the reason you signed this contract with AEW. By the way, he had no intention of returning three or four years ago. Yet he said he's seen a thing in AEW like CM Punk talking about Brodie lee. Brodie Lee's condition is very bad, even after knowing this whole roster, that thing did not leak.
CM Punk liked this very much, he was saying that this AEW is such a company as it should be inside a wrestling company. And all these wrestlers did not let such a big secret leak, so you can imagine how much privacy is given to a wrestler here. So liking this, CM Punk thought this was a company I could work for.
So these were some of the reasons why CM Punk didn't want to return to WWE. And if you want to know any information related to wrestling, then you must visit our website.