Who is Maggie in Apex Legends? Why Does She Hate Fuse?
If you do not even know who Maggie is, then let me tell you that if you have seen the background story of Fuse inside Apex Legends, then you must have got a little hint.
Fuse Joining the Apex games with a bit of baggage in the form of lifelong friendship gone wrong. When the fuse is delivering its grand introduction inside the King's Canyon. his party crashed by the voice of a character fuse Called Maggie.
Who has hacked the ship of fuse and tries to shoot people in the party. We can't see her face inside the trailer, but she was Fuse's lifelong friend from salvo. Where Fuse was born and where he raised.
Below is the video (Good As Gold)that you are watching, that fuse's Complicated Relationship with Maggie.
Maggie becomes frustrated with salvo's decision to join the syndicate. On the other hand, the fuse decision is to join the apex games.
At the end of the video Maggie fights between Fuse and inside which Maggie throws a bomb towards the fuse and the bomb explodes and the bomb explodes, cutting off the hand of the fuse.
You can't even think like that. They both grew up together and how their friendship turned into enmity. So their enmity continues till now and if we get to know about Apex legends, then everyone is very excited about it.
If you do not know, let me tell you that when the Apex Legends Season 8 was released, the voice of which the salvo ship was destroyed due to the voice was the voice of Maggie. And the voice that people are hearing inside Apex Legends right now is the voice of Meggie.
I hope you are very happy to know about Maggie. If you want to know about such interesting topics, then you can visit our website again and do not forget to subscribe.
New Apex Legends Crypto Heirloom Season 12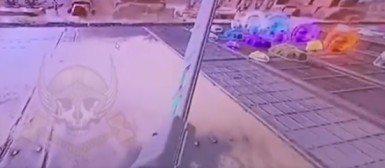 In this post we are going to talk about New Apex Legends Crypto's Heirloom If you are interested to know about it, then you read this post completely, here we are going to give you a lot of information related to it.
Latest Updates of Apex Legends Crypto Heirloom
Here you can see below the new Crypto heirloom which is found by data miner Shrugtal.
You can see here what is the animation of Crypto's heirloom and we have got to see what we expected, here we have got to see a samurai-type sword which looks like Crypto's drone and looks very sharp and beautiful.
Old Updates of Crypto's Heirloom
If we talk about Crypto Heirloom then we will get to see it in season 12. He will get a sword which looks very nice and suits his character. You can see in the video below that he has a sword in his hand, which is currently in progress and the data-miners have been found inside the game file.
Crypto Season 3 Came In and After 9 Season It's Getting Its Heirloom. If we have any information related to this, then we will definitely share it with you.
Crypto Abilities
if we talk about Crypto then Crypto have his drone which he can use to find Enemies. Drone is very important to Mark enemy and team mates can kill them easily.
We can scan the banner with the help of drone and find out whether we have any enemy squad or not.
Simultaneously, we can use the Ultimate ability EMP system Reboot by using his drone, which will 50% damage the shield of the enemies.
if you want all the information on Apex legends then you can visit our website again and also you can subscribe to our website for getting new post notifications.
New Apex Legends Season 12 Lunar Year Sale Event
In this article we are going to talk about all new upcoming Apex legends season 12 Lunar year sale event also we are going to talk about firing range update rework. so if you are interested in this topic then you can read the full article you will get more information about Apex legends new event.
Firing Range updates in New Season 12
let's talk about the new firing range update which will be taking place as it has been semi confirmed from respawn devs as you might remember a comment from respawn
josh Medina, actually confirming that the firing range will be receiving an update very soon referring to seasons 12 Defiance.
The patch notes for the upcoming season are very well awaited and should be releasing next weak right before the release of the new season we should get some Intel on the upcoming firing range changes.
if we go ahead and look at the firing range over on Apex legends mobile there are a bunch of features included in it. including its own training system a lot of quality of life improvements and much much more.
you can definitely expect a lot of the features which are are over on the mobile version of the firing range to release into the main version. also, they are heavily liked it and also requested for it.
I hope you like this information about the new Apex legends season 12 event and if you want more information about Apex legends then you can visit our website again.
Apex Legends Season 12 New Upcoming Skins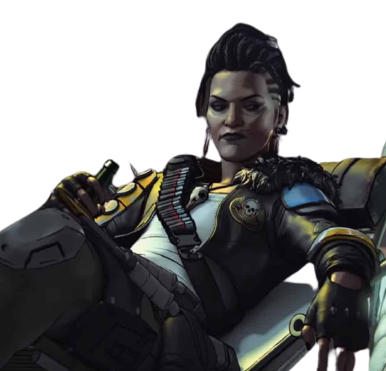 so friends I hope you all enjoy going to season 12 which is so amazing and I also love that map even I am enjoying playing that beach map and that atmosphere is look like so amazing this season is very colorful.
New Upcoming Skins of Apex Legends Season 12
in this post, we are going to show you some skin that is going to be a part of the next event or the latest upcoming skin of Apex legends.
Season 12 Apex Legends (New Reactive & Returning Skins)
in this post, we are going to talk about Apex legends season 12 upcoming event which is totally related to old battle pass skins.
Respawn will be hosting an event that is set around all battle pass selling past battle pass skins in you can more so refer to this as just the upcoming battle pass event and it will be a way that if you just don't have any other ones from the past you will have the opportunity to get them at the time.
from Respawn official wording that we know so far, we can expect all the skins to be from season 10 onwards but all in all, it's really great idea for anybody Who may have missed out on any previous ones.
this is also a new sort of event that will be starting to happen a lot more frequently which is just to sort a large scale that gets promoted. but includes a bunch of old skins with this all being said this battle pass event it is unknown when it will be taking place in season 12.
but we can expect it to happen sometime next season mostly before the big season collection event. whether some of the old skins will come out with variations that are recorded or if they're going to be staying their original colorways
December 2021 Informations
already we have some skins which are so amazing we got in this new event which is totally related to this Island and its looks so amazing pirate-based skins.
but we are all looking for which is the new upcoming skin of Apex legends so let's go we are going to show you some skins which are going to be a part of this season in the next events.
New Reactive Legends Skins Season 12
so friends here we are going to show you some skins which we are going to see in this season which are reactive skins, so below you can see some skins which are going to be the next reactive skins.
currently don't have any data of any reactive skins when we know about it then will show you all the reactive skins which are going to be a part of the season 12 Apex legends game. we will try our best to provide you with all the details as soon as possible.
I hope you waiting for all the reactive and latest upcoming season 12 skins but we don't have any data right now so I will try to provide you with all the data as soon as possible if you want all this information before releasing season 12 then you can subscribe to our website to press the bell icon or present the allow button.