Thor: Love and Thunder is just around the corner and Marvel Studios has already released a few featurettes. Here are 3 things you need to know:
1.Plot
Thor is on a journey to find peace which is interrupted when he sees Gorr's path of destruction. Valkyrie seeks his help and they begin their search for Gorr. In search of Gorr, Thor ends up in Omnipotence city where he meets Jane Foster who now wields the Mjolnir. Then they go to Mount Olympus where the council of Gods discusses that Gorr must be stopped.
Gorr was once a happy man who was forced to see his family die. When he said his prayers and asked for the Gods to help they didn't interfere. Hence he's on a spree to kill all Gods. He has the weapon called The All-Black Necrosword which gives him his powers to kill the Gods. The Necrosword also has the ability to create a pocket dimension called the Necroverse which is where the climax takes place.
2. Jane Foster – The Mighty Thor
Jane Foster becomes The Mighty Thor in Thor: Love and Thunder. The movie will surely explain her worth to lift the Mjolnir. But there's a tragedy involved with Jane's story. Thor: Love and Thunder adapts the cancer storyline for Jane. She has cancer, but while she lifts the Mjolnir, the toxins seem to weaken their effect on her body. Yet, her cancer doesn't get fully cured.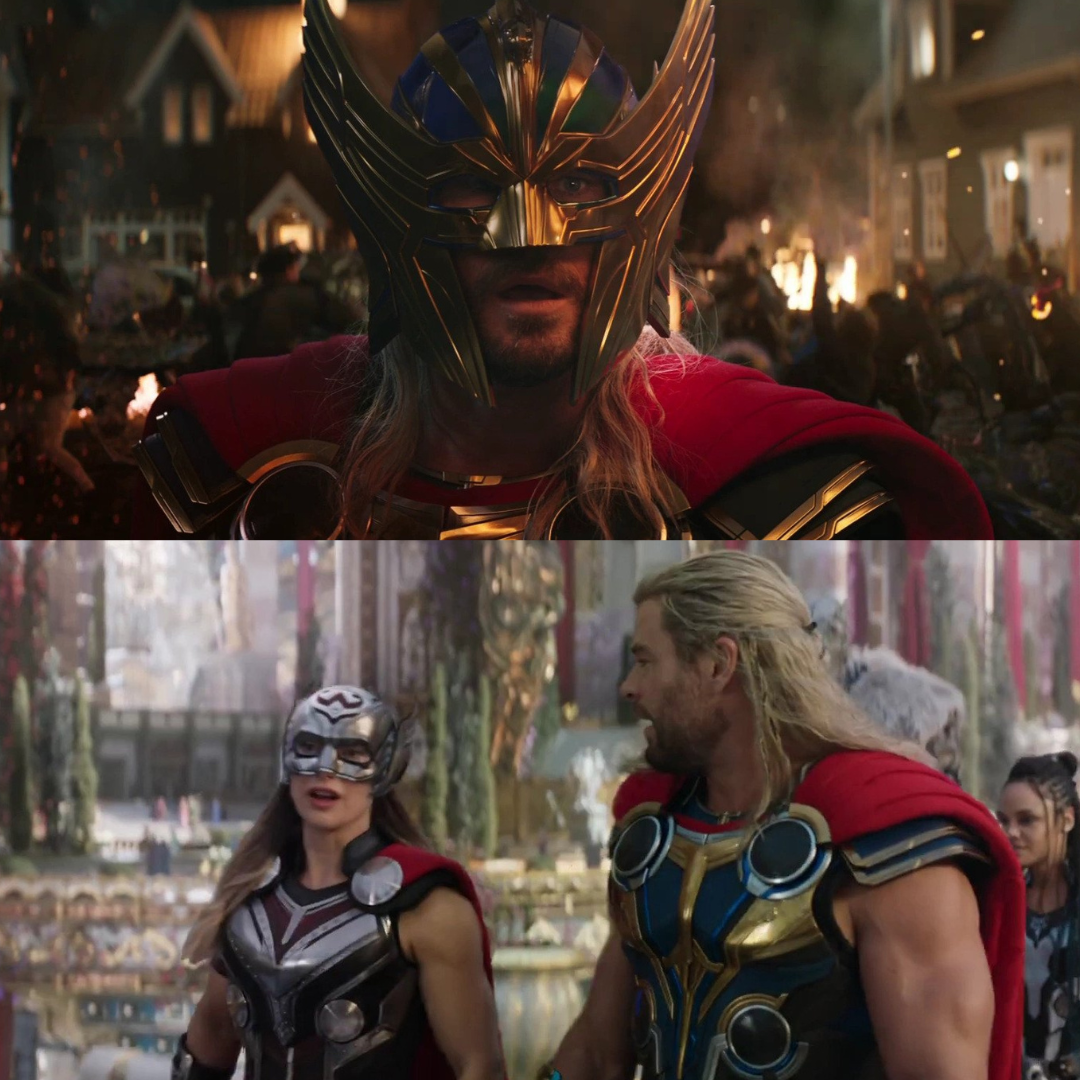 Many some reviews mention that the climax involves tears. This may mean that Jane Foster dies in the end. Although, nothing can be said for sure with Marvel Studios.
3. Positive Early Reactions, Negative Reviews
The early reactions for this movie are overwhelmingly positive whereas the early reviews are totally opposite. Here the highlights:
Stunning performances by Chris Hemsworth, Christian Bale, Natalie Portman and Tessa Thompson.
A journey that starts with laughs and ends in tears
Awesome Visual Effects (Very Colorful)
A very important 1st post-credit scene