hello friend, in this article, we will tell you about PUBG Erangel 2.0 so, And here we will also tell you about map comparison, all the guns, vehicles, and locations. Many people have been happy after this update because they were waiting for this map, but due to some disease, this map was slightly delayed. without wasting any time let's begin.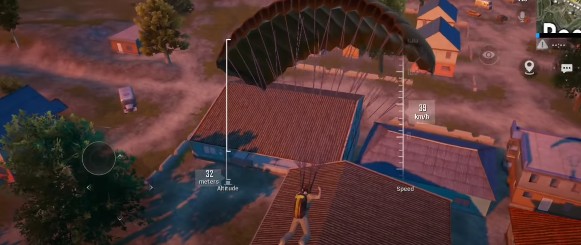 PUBG Erangel Full Information
Near Russia, there is a fictional island whose name is Erangel. so in the center of the island there, people worked checking weapons and biological/chemical experiments for the military. after some time the local civilization stands against the people and it became a big strategy, the civilization and military got fought with each other.
so for being alive, this island is not safe for the military than they leave the island. in today's time, we can also see that hospitals, buildings, schools, etc on the map which was they used.
PUBG Erangel Map Places Names
Now we are going to tell you some major cities in Erangel. What are the places where you can go and you can loot and kill your enemies. So let's tell you about it.
Georgopol
Novorepnoye
Pochinki
Yasnaya Polyana
Sosnovka military base
Minor cities in PUBG Erangel
Below are a few small cities of PUBG in which you can land and you can loot from there. And some of it is very popular. A lot of players like to land here.
Gatka
Kameshki
Lipovka
Mylta
Primorsk
Rozhok
Severny
Stalber
zharki
The island is full of trees with grass patches. for the natural environment it
PUBG Mobile All Guns
Allow players and this map is good for aggressive plays. there are large numbers of guns available on this map that is
| | |
| --- | --- |
| Assault rifles:- | AKM, AUG, Groza, M16A4, M416, and Scar-L |
| Shot Guns:- | S12K, S686 and S1897 |
| Submachine Guns:- | Vector, Micro Uzi, Tommy Gun, and UMP9. |
| Light machine Guns:- | DP-28 and M249. |
| Sniper Rifles(DMR, Bolt action):- | AWM, Kark98, M24, Mini 14, MK14, SLR, and VSS. |
PUBG Mobile All Vehicles
We all know we need a vehicle to run fast and travel around the map Erangel has both Roadways and Waterways Vehicles. These are the vehicles available in the game:
| | |
| --- | --- |
| Roadways:- | Buggy, Dacia1300, Motorcycle, Motorcycle(3 seaters), UAZ(open), and UAZ(closed). |
| Waterways:- | Aquaraill, PG-117. |
PUBG Best Place to Land Solo
Some of the best places I would like to share with you, if you are SOLO then you should try BUNKER. if you are playing DUO then is prefer landing at STALBER, it will give you the best grab(loot). now third is SQUAD here we have our clan, all are emulator players except 7 of us. as we emulator players so, of course, we and you always prefer to your friend this POCHINKI, GEORGOPOOL and the best one is NOVO beside MILITARY BASE.

and also if you are a good player land in crowded places like Pochanki etc.
alright, so today we can see the Erangel 2.0 which is modified or of Erangel first. it looks totally different and cool. you must try this and its graphics almost look like the PC version.
PUBG Erangel Old Vs New
Here we will tell you what is the old and new difference inside PUBG Erangel. What else is changed inside PUBG Erangel 2.0, you will also know.
Old Vs New Lobby
Old Vs New Bridge
Old Vs New Hospital
Old Vs New Zharki
There is a lot of change here which we expected. And PUBG will bring many such updates in the future, inside which you will get to see a lot of things, you will also get to see a lot of changes.
So I hope you liked the PUBG Erangel 2.0 Map Compare, Guns, Vehicles & Locations article. If you want more updates related to PUBG Mobile, then you can visit our website. And if you have not subscribed to our website yet, then what are you thinking, you can subscribe, now by pressing the bell icon below we keep bringing new gaming updates.