Kobe Bryant's Top 10 Greatest Inspirational Quotes
Hey guy's today we will share some of the top 10 Quotes of Kobe Bryant, so we will give the quotes at the bottom of this article, you can scroll down and read the quotes or You can read the whole article.
Two Years After Kobe Bryant's Death:
Today we have completed Two Years of Kobe Brayat's Death, this is the 2nd death anniversary of Kobe Bryant, and we all know who is Kobe Bryant, Kobe Bryant is one of the Greatest Basketballer ever, People like his Personality, and his strategies in matches, and we will like to share the Best Inspirational Quotes shared by Kobe Bryant on the behalf of his 2nd Death anniversary.
The Top 10 Inspirational Quotes of Kobe Bryant:
1. On Failure:
"When we are saying this cannot be done, then we are changing ourselves. My brain cannot process failure because if I have to sit there and tell myself 'you are a failure,' I think that is almost worse than dying."
2. On Being Hated:
"Learn to love the hate and enjoy it. Everyone has a right to say their own perspective and everyone should have one about you. Haters are good to have. Nobody hates the good ones. They hate the great ones."
3. On laziness:
I can't relate to lazy people. We don't speak the same language. I don't understand you. I don't want to understand you.
4. On winning:
Winning takes precedence overall. There's no gray area. No almosts.
5. On being afraid to fail:
If you're afraid to fail, then you're probably going to fail.
6. On Doubts:
The beauty in being blessed with talent is rising above doubters to create a beautiful moment.
7. On Give Up:
The moment you give up is the moment you let someone else win.
8. After Failure:
Once you know what failure feels like, determination chases success.
9. On Pain:
Pain doesn't tell you when you ought to stop. Pain is the little voice in your head that tries to hold you back because it knows if you continue you will change.
10. On Michael Jordan:
I don't want to be the next Michael Jordan, I only want to be Kobe Bryant.
Barcelona book Adama Traore medical ahead of transfer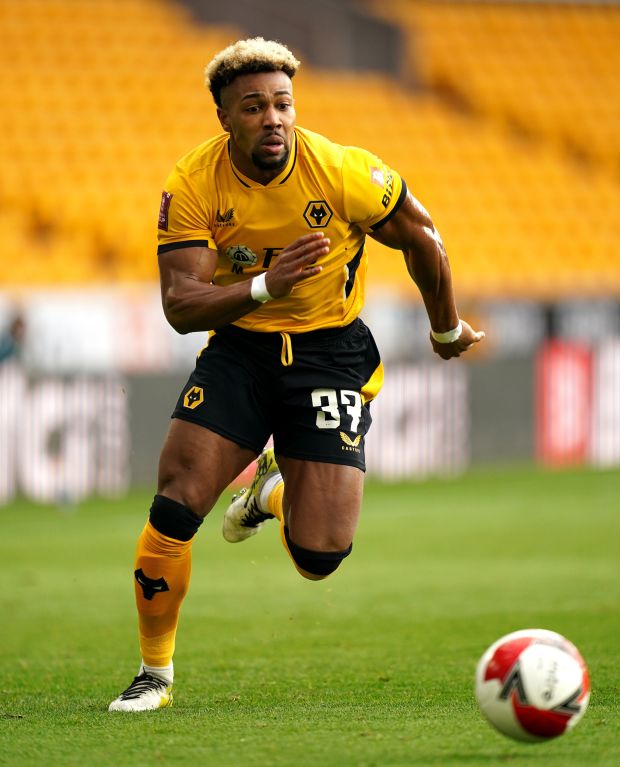 Barcelona is now just a few hours away from completing their signing in of Wolves Star Adama Traore, Traore is set to return to his home city after a long time of 6 and a half years.
Barcelona Adama Traore:
Adama Traore will return to Barcelona in a loan deal, while there is also be expected as an option to buy. The Spain international, went on to join Middlesbrough and then wolves, and his career sparked to life at the latter.
According to sport, Adama Traore will have his medical in Catalonia this afternoon ahead of the deal is officially wrapped up.
If we are sure that Traore will return to Barcelona, then we will have to know that the future of Barcelona is going to be incredible in 2022 and also in later years if Barcelona will successful in reuniting all the members that had been in Barcelona before, then there is a green light for Barcelona, so let's see what happens and what Barcelona will do.
If all things will go well, we will get the announcement as early as this evening.
So Guy's I hope you like this article, if you enjoyed reading this and got all the information you want, you can turn Notifications on of this website, so you will get all the information regarding sports and gaming, so stay tuned!
Kansas State's Ayoka Lee Scored a High Record in Division I with 61 Points
Kansas State center Ayoka Lee just Broke a 35-Year-Old Record On 23 January Sunday, scoring 61 Points, The most in a Division I women's college, which lead her team victory by 94-65 clean victory over no 14 Oklahoma in Manhattan, Kam and if she had scored 5 points more that id 65, so her points is more than the whole team's points.
Ayoka Lee Division I Scoring Record:
It sounds crazy that a 6-foot-6 redshirt junior has told ESPN after the match, "I thought it was just going another Sunday"
The unranked Wildcats drafted no. 14 Sooner by 94-65 win, and Ayoka Lee treated the home game like the open gym. Before Sunday Ayoka Lee Highest record was 43 Points only against Central Arkansas in November, and on this Sunday she proved himself by breaking the 35-year-old Record which is unbelievable, that a Junior girl can do that.
Her historic day also broke the record of Britney Griner's Big 12 single-gaming scoring record of 50 Points that was set in 2013, Additionally, Lee is the first player in program history to score at least 30 points in a single half; she did so in both halves.
Considering how productive Lee has been – she is averaging 25.5 points in a game this Season – her coach's nonchalance made sense and She is averaging Double-Double with points and Rebounds as well as 3.5 Blocks per game.
"There's so much for her than the 61 Points and the 12 Rebounds," Mittie said. "But I sure Like That Part."
So, Guy, 's that's it for today I hope You like this Article, and if you want more news Regarding Sports and gaming you can visit our Website Again, Thank you!
The Best FIFA Men's Player award: Robert Lewandowski beats Lionel Messi, equals Cristiano Ronaldo record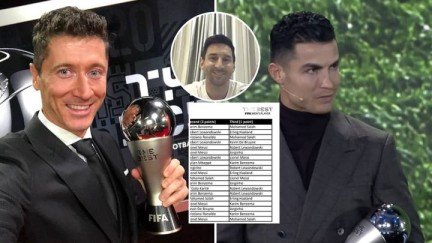 Robert Lewandowski has won the FIFA Men's Player award for the second time in a row, beating Lionel Messi and Mohamed Salah, and now he was equal to Cristiano Ronaldo.
All Best FIFA Men's Player Award:
Robert Lewandowski has won the Best Men's Player Award on Monday as The Poland star earned the honor for the second consecutive year.
The Bayern Munich forward retained his FIFA Men's Player Award following an amazing match in which he scored 41 goals, fighting off the competition with Lionel Messi and Mohamed Salah.
Paris Saint-Germain forward Lionel Messi, 2019 winner but failed to add his 2021 Ballon d'Or Award as he finished second, with Liverpool Mohamed Salah in third place, and The Barcelona midfielder Alexia Patellas won the women's award,
FIFA FIFPro Men's World XI:
Gianluigi Donnarumma – Paris Saint-Germain, Italy
David Alaba – Real Madrid, Austria
Ruben Dias – Manchester City, Portugal
Leonardo Bonucci – Juventus, Italy
Jorginho – Chelsea, Italy
N'Golo Kante – Chelsea, France
Kevin De Bruyne – Manchester City, Belgium
Cristiano Ronaldo – Manchester United, Portugal
Erling Haaland – Borussia Dortmund, Norway
Robert Lewandowski – Bayern Munich, Poland
Lionel Messi – Paris Saint-Germain, Argentina
Alexia Patellas Barcelona:
Alexia Patellas meanwhile was recognized as the Best FIFA Women's Award after winning the Ballon d'Or, while Edouard Mendy, Thomas Tuchel, and Erik Lamela were among the others recognized.
Lewandowski and Putellas Crowned The Best Player Award:
Lewandowski has been crowned the best player in the Men's game for the second time continuously, Lewandowski won the FIFA World cup with the German Giants early in 2021, and followed by another title Bundesliga, he was also pivotal in his country's world cup qualifying campaign, scoring eight goals in many games.
Meanwhile, Putellas has also been crowned the Best Women's player award for her exploits for Barcelona. Putellas has also crowned the winner of the Ballon d'Or late last year and has made it a full set after collecting another trophy in Zurich on Monday.
The 27-year-old was the heart of Barca's Primera Division, Copa da la Reina, and Champions League Successes In 2021.
Robert Lewendowski Future in FIFA:
Robert Lewandowski has worked so hard to achieve the FIFA Men's Player Award, and he will achieve more awards like that in the future also because fans' want the Best Footballer who beats Cristiano Ronaldo because fans are bored by old footballers and they want a new footballer who will beat the old footballer's and stay on top like Cristiano Ronaldo, So Robert Lewandowski can also be the one, in the list, so Robert Lewandowski is now working hard to achieve this year FIFA's Men's Player Award so Robert Lewandowski can also achieve this year's FIFA Men's Player Award, just see what happens, who will win this Year's FIFA Men's Player Award.
So, guys, that's it for today I hope You Like This Article if you want more updates on FIFA just comment down, we will come soon with the new Updates and Leaks, Thank you!