in this article we are going to tell you here that Is PUBG Cross Platform / crossplay? If you want to know in detail whether you will be able to cross-play your PUBG inside Xbox, PS4, PC & Mobile or not, then read this article carefully.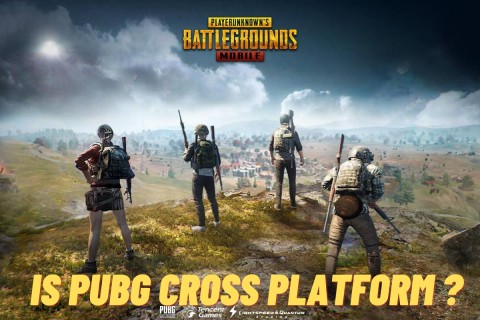 Information about Is PUBG Cross Platform
When you want to drop into a battle royale game like PUBG, you want to make sure you can bring all of your friends with you. PUBG has been around for quite a bit of time, and you can play it on PlayStation, Xbox, and PC platforms. But do you have the capacity to join in with your console friends if you're playing on a computer? Unfortunately, PC players are not able to play with those playing on a console. But if you're playing on a console, you can play with each other across platforms, so if you're running the Xbox version, you can play with your PlayStation friends.
You need to make sure you friend anyone on a different console you want to play with by having their PlayStation Network name or their Xbox Live name. So long as you have that information, the two of you can drop down into any of the maps together and see if you can survive to the final circle.
We don't know if the developers behind PUBG plan to add support for console players to battle against those playing PC. Many players have said that they run into multiple hackers while playing on a PC game, and they make playing the game a little frustrating. This could be the reason console players can't compete with a PC player. For now, the developers are leaving the PC players to fight against themselves. If you own PUBG on a console, you'll be able to fight against a much larger community.
The benefits of PUBG being cross-platform PS4 and Xbox One includes:
More friends to play with.
No need to buy a separate console for one's friends.
Easier to find a game with less time spent searching.
More people will be online and in the matchmaking pool.
Multiplayer matches become more intense as there are more players on each team.
It creates a more balanced matchmaking pool for the game.
More people to play, which means you have better chances of finding teammates that are similar in skill level and can help each other out.
Also Read:
Is PUBG Cross-Platform PS4 and PC?
No, PUBG is not cross-platform on the PS4 and PC. This means that the PS4 or PS5 and PC players cannot play together. So, if your friend is on a PC and you're playing the game on PS4, then both of you will have to be indifferent matches.
I hope you liked this Is PUBG Cross Platform information, if you want related information about similar gaming, then you can visit our website again. You can also subscribe to our website by clicking on the bell icon, so that you will get notification of all our new articles.