In this article, we will tell you that GTA San Andreas Remastered Coming Soon with New Enhanced Edition. And whatever information has come about it, this game will come in GTA San Andreas remastered PS4 or not we will tell all the details inside it.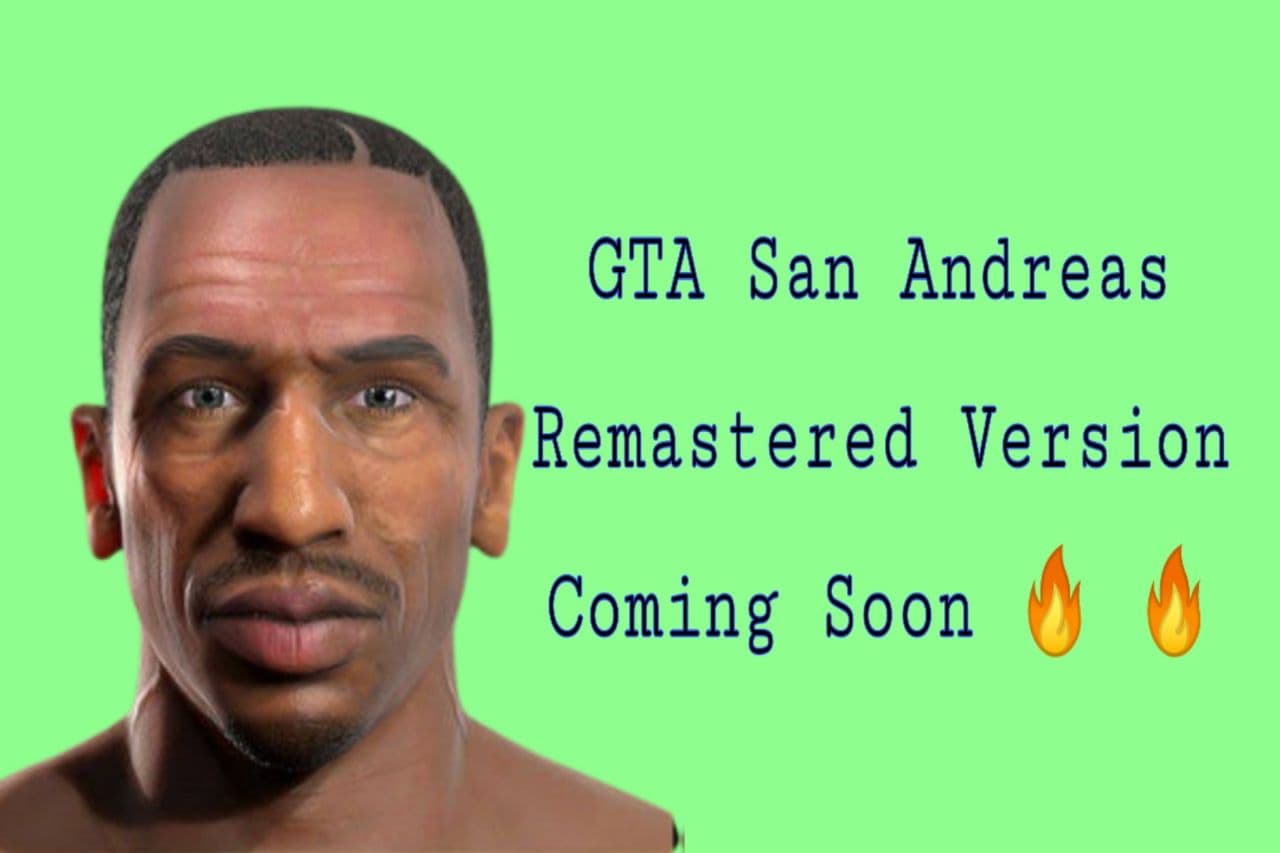 GTA San Andreas Remastered Full Explained
If GTA 6 releases a new game or not, but we know that GTA is going to remastered its old games. Earlier we used to play games like GTA Vice City, GTA San Andreas or GTA 3 all these games will be played in high graphics in the future. Rockstar is currently working on GTA 6 or GTA San Andreas Remastered, which becomes a very important question.
And if Rockstar brings a remastered version of all these games, then I will tell you what they may be suffering from the problems. At first, we thought that Rockstar Games is developing GTA 6, but now some very interesting news has come. The news from which we know that Rockstar Games is working on many more games along with GTA 6.
So the possibility among them is that there will be no new games but older games like GTA Vice City & GTA San Andreas. And maybe the remaster of these games is the new Rockstar Dundee studio of Rockstar. 1 year ago this studio said that we are hiring a game engineer for Rockstar Games for an unspecified title of Rockstar Games. And it will be a game that has not yet been revealed.
Also Read:
GTA 6 Map Size, Release Date & Rumors Full Explained 2020
GTA 5 RP Reddit | Cross Platform | Money Glitch
It was announced in 2019 and now in 2020 Rockstar Games has acquired Ruffian Games. And named it Rockstar Dundee. When that company was hiring developers, they highlighted that they want developers with experience who have created multiplayer games and they have that experience. And there were people looking for people who had the experience to make multiplayer games PC, PlayStation, Xbox and future console games.
This thing lets us know that Rockstar Games is working on a new game. And to know this, we need to know some details. Ruffian games are known to recreate old games. As he also did inside the Halo Master Chief Edition, in addition to this they also created a simulator game from GTA in the past called Crackdown. So Rufian Games has the experience of both things, making games like the first GTA series, and remastering the games.
So this is confirmed by the fact that the Ruffian games that were talking about the game of unspecified title will be an old game of GTA which they are going to remaster. And a lot of people are saying that this will be no more game but GTA San Andreas. Someone made a remaster fan-made trailer for GTA San Andreas, a Rockstar company got that fan-made trailer deleted. Because the remaster version of GTA San Andreas is in Already Development.
The company will not want its future title leaked. And if there is a re-master version of GTA San Andreas in the future, then the chances of having an online feature are full. Nowadays the trend is going on inside video game companies that they are launching their popular games by a remake or remaster. And maybe RockstarGames is following the trend by bringing its popular games GTA 3, Vice City, and GTA San Andreas Remastered.
And the probability of a remake of all these games is very low because if the remake version of any game comes, then it is not the original of the game. This confirms that ruffian games are going to GTA San Andreas Remastered, not remakes of GTA games. Now the remaster is called that few graphical changes are made within the games and some new features are added.
If the remaster version of GTA Series is coming, then it can be improved and graphics can be added to the online feature. If the GTA online version is generating a lot of revenue, then they will add online features within all these new remaster games as well. So this was just some information I wanted to tell you.
So I hope you liked GTA San Andreas Remastered Coming Soon New Enhanced Edition. If you want related information of GTA or any PC games or Android games like this, then you can visit our website. You can also subscribe to our website for that. For that you have to press the bell icon below.