Here you will get information about the Most Broken Fortnite Glitches of Season 5 Glitches. And we will also talk about where you will get those glitches. And here we share all the latest updates and all the tips and tricks of the Fortnite game, so you can visit our website. So without wasting time let's get started.
Fortnite Glitches Number 1
Glitch number one is this just kind of a warning I wanted to give you guys because people who have been playing this Snowdown shuffle LTM have been losing all of their gold.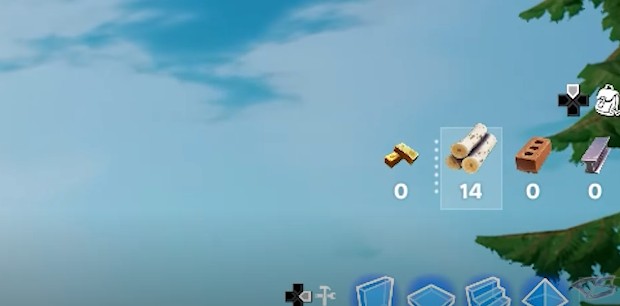 so, usually, if you go into a match and your gold shows zero, it's just a visual bug, and then like the next game, it will go back to your normal amount, but there were a ton of people actually lost all of their gold permanently and it does not look like they're gonna be getting it back.
So, I tried this was still a thing and I went to a game and then left, and I still have my gold. So, they may have fixed it and just never really acknowledge it. But, I just want to warn anybody that has a ton of gold that's been really trying to save it, that it may not be worth risking it. So this is the Fortnite glitches of a season 5.
Also Read:
Six Fortnite Beach Party Locations ( 14 Days of Summer Challenge )
All 40 Fortnite Character Explained All You Need To Know
Fortnite Glitches Number 2
okay for glitch number two, you have to first find some Sneaky Snowman somewhere. And, since they tend to spawn where the snow on the map. But, what you have to do is bring it all the way over to where the sand is near the center of the map, throw one down that you have in your inventory, or just exist the one if you walk all the way over there with one, and you want to stand close enough to where you can enter it and let yourself sink, and right before you are about to go under the sand, you want to enter the snowman.
It's gonna hard to get the timing right but if you can enter like right before you are about to go under the stand, you will actually be able to go under the sand as a snowman, so it's a pretty little glitch, and it will actually give you some protection when you first jump out if somebody sees you, since they have to break the snowman off you first.
Fortnite Glitches Number 3
okay, moving on to number three, it is a pretty useful glitch that you should be able to use in a lot of your matches, the only item you need is bouncers which are pretty common, so that should not be too hard to find and then the second requirement is that you are somewhere near where the zero point crystal is so you use one or if you have zero point fish, that would work too.
Let assume you build it first and now you have to do that you have to back and get the crystal, and then and then to do is build up much high and then place a bouncer on the floor so you can bounce straight up.
And then as you bounce straight up, you have to look straight up and start double jumping so, you are using the teleport or blink ability, and basically, you just want to keep looking up and keep spamming your jump button, and you will be able to go super, super far.
Fortnite Glitches Number 4
Okay and for glitch number four, so you need to do is find yourself at least one Rift fish. Now, the water northbof craggy cliffs has a ton of fishing holes like it is actually insane.
So, let assume you either land there or around misty, you found any squad or duo and your friend is knockout Use the rift fish, and then right when the little timer hits zero, you need to hit the carry button and you should be able to pick him up as rift is going off. And you will be gliding with him on your back.
So I hope you liked this Most Broken Fortnite Glitches of Season 5 Glitches article. If you want more information about Fortnite game then you can visit our website. And if you want the information of GTA, Apex Legends & Cyberpunk all these games, then you can subscribe to our website by pressing the allow button