Six Fortnite Beach Party Locations (14 Days of Summer Challenge)
Today i am going to tell you about Fortnite Beach Party Locations, where you will get all the locations and what they called etc, and we will explain all the locations where all the beach parties.
Today I am going to tell you about Fortnite Beach Party Locations, where you can dance at different beach parties on all these locations and what they called etc, and we will explain all the locations where all the beach parties. and if you are a new Fortnite player then you also see below some information about Fortnite game so let's begin.
All Fortnite Beach Party Locations
Now we talk about Fortnite beach party locations so, this is part of the 14 days of summer event, in which you have to complete a number of challenges to unlock a variety of rewards. there are 6 locations of beach parties. we will guide you, how you can easily find all the locations as quickly as possible.
follow the instruction which is given below,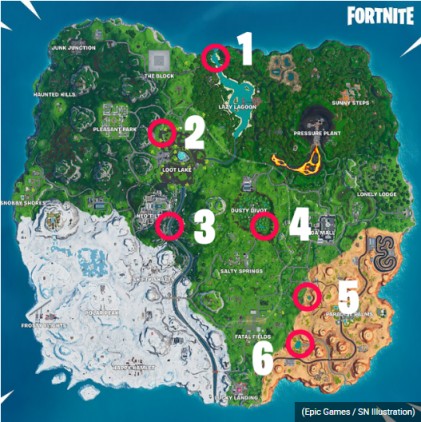 Dance at different beach parties Fortnite
Lazy Lagoon
Loot Lake
Neo Tilted
Dusty Divot
Paradise Palms
Oasis
All Beach Parties fortnite Locations
1) LAZY LAGOON:
This location you will find up north, almost at the edge of the island. here you can do a dance party.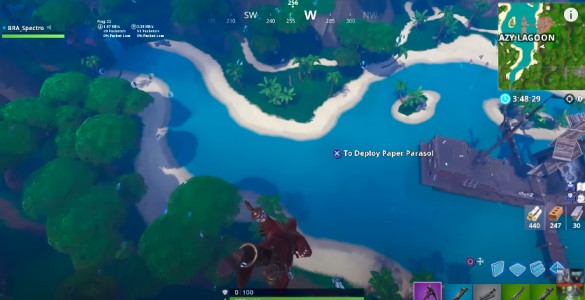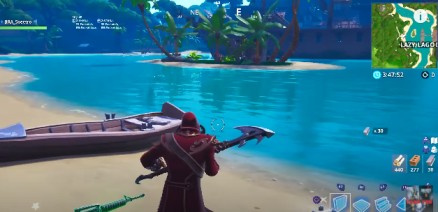 2) LOOT LAKE:
you can find this location on the northwest side of the lake to see this beach party and dance.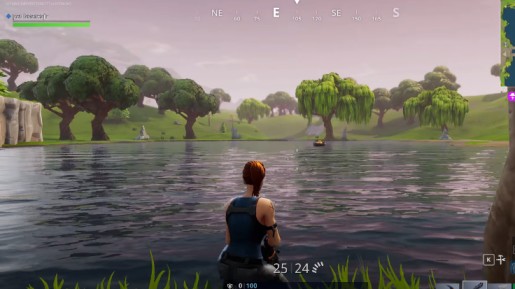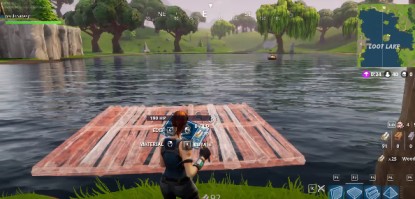 3) NEO TILTED:
you will see this beach party by the river southeast of Neo tilted.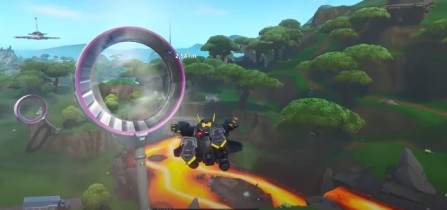 4) DUSTY DIVOT:
This location is available at the small lake southeast of the dusty divot and dance at this party.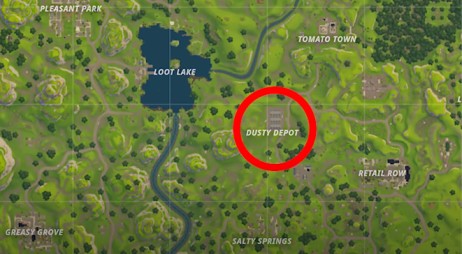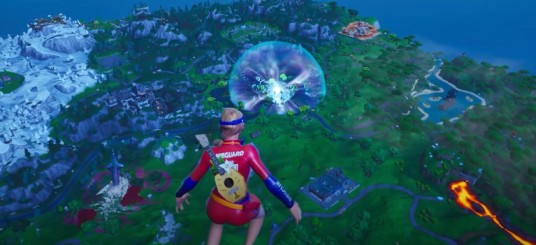 5) WEST OF PARADISE PALMS:
the first beach party at paradise palms is at a small lake west of the area, near the grass. here you can find it.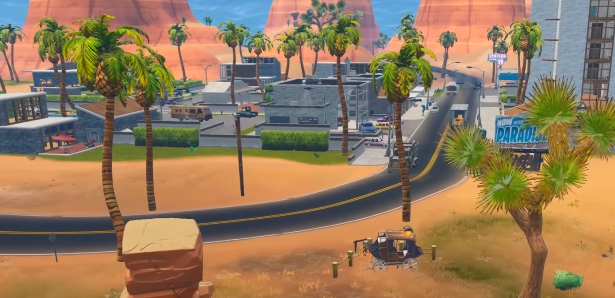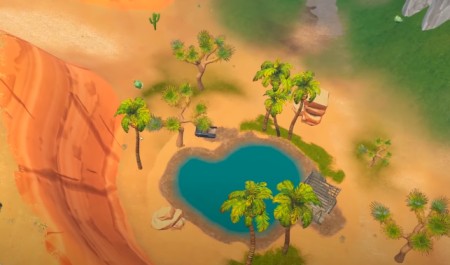 6) OASIS NEAR FATAL FIELDS:
the second beach party is by a lake in the southwest of the city, north of the gas station.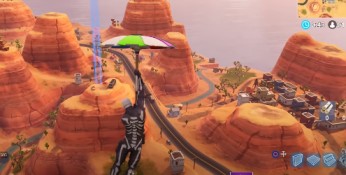 .
note: if you pass through all the locations then you can wait until more of them are available in 14 days. you will find your reward ready to use in your locker.
we hope our guide will help you and you will complete all the six locations easily and quickly.
Also Read:
The Old Fortnite Map Is Coming Back | Fortnite Season 1 Map
Fortnite Mountain Base Camps: Where we can find that on the peaks
You Can Dance at different beach parties in Fortnite
If you do not know, then I will tell you that you can dance by visiting all those places which I have given above. There you will get to see the beach, which you can enjoy and dance with your friends there.
I know that fortnite game everyone play for fun because there you can do a lot of things like there is a battle royale but there you can drive, dance and do whatever you like. So You Can Have a Different Beach Party Inside Fortnite.
Visit different beach parties in Fortnite
If you don't know how you can visit different beach party inside Fortnite game. So I give you a video below, you can easily find out by watching that video where you will find these 6 beaches.
Answers of all related queries in Fortnite
where to find the beach parties in fortnite
names for beach party theme
all beaches fortnite
map of fortnite beach parties
summer party locations
summer beach party locations
dance parties fortnite locations
Turtle Beach Fortnite Headphones
So here we are going to talk about Turtle Beach Headphones is Good or Bad for the Fortnite game.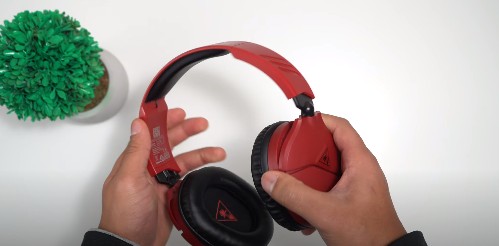 First of all, let me give a quick introduction about Turtle Beach Fortnite Headphones will work on Xbox One, PS4 Pro & PS4, and Mobile. The price of this headphone is $ 40. If we talk about these headphones, then their quality, these headphones are very light and made of plastic. Headphones gonna break easily.
This headphone is foldable and is very smooth. You will see Turtle Beach Logo above the headphones. In this Turtle Beach Fortnite headphones you will find a foldable microphone.
=> Now let's talk about how the sound quality of these headphones.
Within $40 to $ 50 we get to see this very good headphone where we get amazing sound quality. Its sound quality is such that we need gaming headphones like this. Turtle Beach Company has done a great job at Recon 70.
If you want a good gaming headphone within 40 dollars, then this headphone is very good in this price.
So let me tell you how you liked this Turtle Beach Fortnite Headphones review. And tell me whether you are going to get these headphones or not.
Information About Fortnite
I want to share some knowledge with you, hope you will like it too. Fortnite game was developed by Epic games company in 1991, this company is situated in the united state. and in their career, they discovered more than 50 games like Heartlight, epic pinball, epic baseball, unreal age of wonders, etc.
but in 2017 they invent one of the most popular games whose name is Fortnite. this is a realistic action-adventure game which is available on PC and IOS version. in this game you can see two modes, first is Fortnite: SAVE THE WORLD and the second is Fortnite: BATTLE ROYALE.
the second mode of this game is more famous than the first mode. you can play this game as solo or duo type.
I hope you like this Fortnite Beach Party Locations article and if you want more fortnite game updates so you can also visit this website, we also share all new games Updates so you will get more new and latest updates here. and if you are new to this website so you can subscribe this website for new update notifications by pressing bell icon below.
701+ Cool Tryhard Sweaty Fortnite Names, GTA 5 & More 2021
If you have also kept the full brown sweaty tryhard look but you are not sure which name to use? Here we have given a complete list in which you will find 701+ Cool Tryhard Sweaty Fortnite Names, GTA 5 & More.
Before seeing the list, you should know that you can use these names for Fortnite, GTA 5, or any other games.
701+ Cool Tryhard Sweaty Fortnite Names That you can use
Brutalmind
Datacell
Backgene
Biofight
Crystalpoint
Fusecore
Farspace
Fusecraze
Crystalblast
Defdude
Bodyfire
Farborne
Castlecell
Endormania
Sweaty fortnite names
Evotech
Ultracraze
Crossblast
Borderheart
Antilust
Datacry
Battlecraze
Blockrain
Blockspace
Bladedude
Archeborne
Crosstech
Farstorm
Madmind
Geocore
Demoncell
Demonflight
Bloodback
Battleblade
Antireign
Antireign
Geopoint
Cybershock
Bloodfire
Chromatech
Bloodcore
Defside
Ultranite
Fusesite
Grimreign
Endorfight
Everblade
Backsky
Archesky
Archenite
Warback
Bloodline
Also Read:
Six Fortnite Beach Party Locations (14 Days of Summer Challenge)
Top 5 Fastest Bike in GTA 5 2021 | Fastest Motorcycle in GTA 5
Amazing Sweaty Names
Blueplan
Warspace
Archemania
Dragonlife
Bulletcry
Airmind
Bloodside
Crystalcell
Firepoint
Cloudside
Crystalblade
Alterborne
Exmind
Dynascape
Masterlight
Airphobia
Alphamania
Bordercore
Brutalmind
Brutalbot
Bloodheart
Mastershock
Firecraft
Dragonplan
Warspace
Airscape
Evoheart
Ultraborne
Demonlust
Evoworks
Bodymind
Brutalforce
Alterflight
Blueshock
Demondude
Bloodheart
Demonlife
Crossstar
Everrain
Deltaside
Dreadcry
Blockfire
Aircore
Bluereign
Bodywind
Madwind
Blasterlust
Dataspace
Fusionzone
Evoborne
Deltawatch
Castlepoint
Exforce
Alterblaze
Dynacore
Masterbot
Bioheart
Astroforce
Crystalhunt
Dynafight
Grimstorm
Dynarain
Dynascape
Bladecell
Alphaborne
Blasterbot
Bladebot
Bulletplan
Use This Tryhard fortnite names
Farscape
Blastertech
Geocraft
Ultraline
Chaos Escape
Demonmind
Airhunt
Borderspace
Bulletnite
Archecore
Crystalblade
Cyberfight
Demonmind
Crossmind
Hellpoint
Masterphobia
Alterside
Geomind
Alterblaze
Demoncore
Clusterforce
Exgene
Bodyflight
Deadsite
Demonfire
Alphacry
Ultraflight
Geopoint
Exwind
Warfight
Farfight
Deadblaze
Astrogene
Fusionzone
Defshot
Hellrain
Dragonheart
Castleside
Castlephobia
Bladegene
Battleflight
Dreamline
Dreamline
Castlefight
Aircry
Bulletforce
Crystalcraze
Airshock
Castlecell
Deltanite
Grimstorm
Bodyflight
Crossrain
Geocraft
Grimchase
Bioback
Alterheart
Clouddroid
Ultrasite
Endorcry
Blockfire
Dreadcell
Clusterscape
Dragondude
Alterside
Embersky
Excore
Everwatch
Altersite
Fusiontech
Antirage
Bodyheart
Everphobia
Dreamfight
Geopoint
Deadshot
Castleheart
Datastar
Bodysite
Defland
Dragonstar
Hellsite
Bluereign
Backgene
Blastercell
Grimdoom
Backnite

Sweaty names for fortnite You can use
Dreamstar
Castleworks
Dreadmind
Bladespace
Blasterchase
Evoside
Dreamchase
Castlelust
Grimblade
Dragondoom
Deadfight
Bladedude
Alphalight
Castlelust
Bodysite
Archegene
Defsky
Cybercry
Dreamforce
Astrozone
Deltacell
Bladelife
Alphamania
Borderborne
Evernite
Bladeshot
Fuseplan
Grimland
Demonrage
Farnite
Hellshock
Bulletplan
Clusterblast
Borderrain
Ultraworks
Airmind
Clusterworks
Borderwind
Blockfire
Deadlust
Deadbot
Dreamstorm
Cloudblade
Backnite
Chromashock
Warlight
Deadlife
Bladewatch
Bioblade
Bladesky
Cloudfire
Castlestar
Fusionshock
Grimside
Alphawind
Astroheart
Alterland
Bodyfight
Cloudcraze
Deadcraze
Backflight
Astrowind
Deadheart
Alterlust
Farfight
Bladedude
Emberfight
Best Sweaty usernames
Dreamscape
Airmind
Fusionhunt
Bulletline
Dynaside
Hellpoint
Grimreign
Dreamland
Deadcraze
Castlehunt
Grimcraft
Crystaldoom
Expoint
Alterdroid
Evoback
Biorain
Antispace
Hellcraze
Endorphobia
Dreamfire
Blueback
Endorcraft
Astrowind
Dreadlust
Antisky
Bodywind
Firewatch
Blasterlust
Geocraft
Masterphobia
Clusterscape
Bulletcry
Backflight
Cyberwatch
Airzone
Endorfight
Excraze
Borderstorm
Clusterblade
Deltarage
Bladeblade
Emberdude
Grimside
Castledoom
Bodydroid
Battlelust
Bulletscape
Brutalshock
Borderspace
Madcraft
Bulletspace
Chromanite
Warcore
Backsky
Everphobia
Ultrafight
Castleheart
Endorsite
Antistorm
Deadsite
Farreign
Sweaty fortnite names 2021
Battlezone
Crystalrush
Crystalside
Geoback
Cybercry
Castledoom
Bladespace
Bladelight
Alphanite
Firepoint
Exshot
Blueheart
Crystalcraze
Dreamsky
Bulletfire
Demondroid
Fusionspace
Crystalfight
Fusionwind
Cyberphobia
Ultrawatch
Deadshock
Chromaphobia
Bladewatch
Blockcore
Bodyfire
Bordersite
Blocktech
Deltaback
Bloodcraft
Bordermind
Astrocore
Emberland
Battlezone
Demondude
Exwind
Firedoom
Fusestar
Chromashock
Biolife
Airdoom
Firedoom
Endordroid
Airdoom
Endorlight
Bodyback
Warland
Geoblast
Endorlight
Bulletmania
Airborne
Cloudcraze
Airdoom
Evoline
Datablast
Bloodflight
Evocraze
Alterlife
Clusterforce
Dreamreign
Cyberspace
Brutalside
Madcraft
Dreamcry
Bluezone
Defland
Biostar
Bloodcraft
Evernite
Bloodheart
Demonflight
Backsky
Dreadhunt
Dataplan
Evoworks
Castleworks
Datasky
Fuserain
Dreadland
Astrohunt
Bloodcore
Geocraft
Bluecry
Bulletplan
Fuserage
Castleplan
Fuselust
Fusehunt
Archeborne
Madplan
Airlight
Chromastorm
Deftech
Bluewatch
Bodycraze
Masterfight
Dreamforce
Alphasky
Evoshock
Bulletforce
Grimcell
Endorstorm
Ultrasite
Bulletfight
Evozone
Blockcraft
Dragondude
Castlerush
Deltadude
Blasterpoint
Warsite
Archelight
Backside
Fireblast
Demonline
Airlight
Everrain
Endorfire
Cool Fortnite sweaty names
Dreamcry
Demonfire
Bodyflight
Madzone
Bodycraze
Datablast
Masterrain
Cyberblade
Datadroid
Battleflight
Archelust
Fusecraze
Mastershock
Biolife
Castlewind
Archezone
Datacraft
Bladeworks
Cyberdoom
Cyberspace
Cyberstar
Archerain
Fusionmania
Emberback
Ultrazone
Ultrasky
Clusterfire
Bioborne
Hellcraze
Antinite
Farfight
Hellsite
Masterphobia
Bulletnite
Ultrachase
Fusiongene
Demonback
Battlerage
Ultranite
Chromaworks
Dreamfight
Demondude
Castlehunt
Bodytech
Grimphobia
Bloodmind
Dreamwatch
Dreadland
Endorblade
Bodysky
Endorheart
Bluecry
Firebot
Hellblade
Cloudflight
Deltacell
Demonphobia
Antilife
Masterbot
Blockfire
Exgene
Clusterrush
Cyberblast
Fusionside
Archegene
Evogene
Dreamflight
Masterzone
Airdoom
Antifire
Bordersite
Sweaty COD Names
Deadcry
Alphalight
Dreamflight
Crystalside
Geoland
Battlephobia
Airmind
Emberlust
Bloodhunt
Airhunt
Borderheart
Masterdroid
Expoint
Cyberlight
Clusterrush
Blueside
Defworks
Farblast
Fusionwatch
Deltalust
Deltawind
Borderflight
Bladelight
Fusemind
Deltacell
Blastersky
Clusterdoom
Dynashock
Castlepoint
Bladecell
Dataheart
Evonite
Bodytech
Grimtech
Airstorm
Archelife
Blasterstorm
Bluetech
Dreadlust
Hellforce
Farlight
Deltablast
Bluepoint
Alphaborne
Archerage
Castleflight
Bladegene
Castlemania
Clusterfight
Cyberstar
Maddroid
Demonzone
Clusterzone
Bodyfight
Bluezone
Battleblade
Crossstar
Madhunt
Dataline
Endorcry
Dynacell
Bulletmind
Cyberstar
Bulletrage
Airwind
Blueback
Dynapoint
Fuseback
Maddroid
Borderborne
Castlerush
Dragonspace
Cyberworks
Dreadhunt
Alphacry
Geoflight
Bloodmind
Crossrage
Battlelust
Airhunt
Farnite
Clusterblast
Demonshot
Battledude
Masterrage
Madbot
Deadplan
Geoheart
Grimcraze
Clouddroid
Dynaborne
Blockcraze
Fusionside
Battledude
Deadrain
Airhunt
Exline
Castlephobia
Crystaldoom
Aircraft
Cloudcraze
Masterchase
Bloodcraft
Antigene
Bodygene
Ultralife
Blasterstorm
Geophobia
Biosite
Cyberscape
Evoblast
Crystalworks
Demondude
Ultraline
Dragoncraze
Fusenite
Clusterspace
Backborne
Masterfight
Exlight
Bluebot
Backspace
Chromaheart
Brutalstar
Biostar
Emberforce
Clusterblast
Tryhard names for Fortnite, GTA 5, COD & More
Alphaworks
Clusterscape
Backdude
Endorshot
Alphaland
Dragonblaze
Dreadhunt
Antifire
Endorsite
Deltagene
Cloudscape
Astroreign
Alterside
Hellsite
Dreamfight
Blasterbot
Bluecry
Astrorage
Warspace
Fusecraze
Bluereign
Dreadflight
Clusterline
Deadrain
Airblast
Crystalcraze
Fusioncore
Brutalmind
Airrage
Fuserush
Castleplan
Farshot
Bulletscape
Blueback
Cyberblaze
Alphadude
Fusecraze
Dreamgene
Fusionsite
Battlephobia
Emberscape
Antihunt
Brutalmind
Dreamsky
Deltashot
Bulletmania
Astroplan
Emberlust
Bulletfire
Demondude
Exshot
Bodywind
I hope you like those Sweaty Fortnite Names, GTA 5 & More games names, for more visit again.
All 40 Fortnite Character Explained All You Need To Know
in this article you are going to read about all Fortnite character. there are 40 characters in Fortnite game And we will tell you the complete details about it.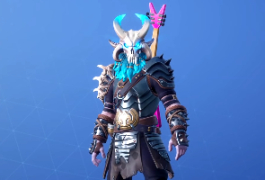 hello guys, in this article you are going to read about all Fortnite character. there are 40 characters in Fortnite game And we will tell you the complete details about it. And we give information about a lot of games here, So you can visit our website for Gaming Updates. so without wasting any time let's start.
All 40 Fortnite Character Explained
Here we are going to talk about 40 characters of the Fortnite game in full detail and we will also share their picture. And will also tell you what is their specialty, So let's get started.
1) Lexa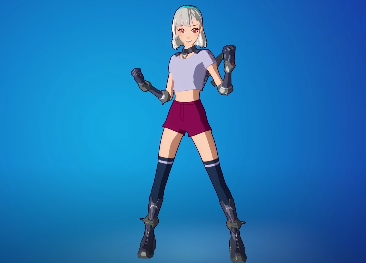 Lexa is a cute looking Fortnite Character, armed with a fearless attitude and a cybernetic suit of armor built by her father, Lexa is always ready to add another trophy to her wall.
2) REESE
She is a master monster hunter from a distant star system, Reese was an orphan who learned early that you can either hunt or be hunted. she chose the former and dedicated her life to being the universe's greatest hunter.
3) MENACE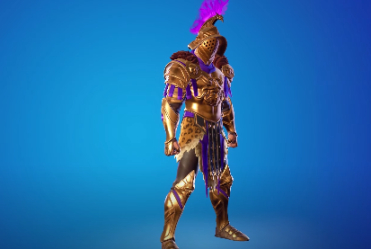 under the eye of his ancestors, he is the colosseum's greatest champion.in his countless battles against man and beast, he never known defeat.
4) MANCAKE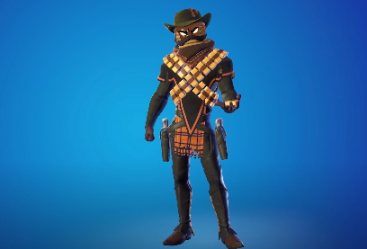 forged on a griddle of rage with a stack of warrants out for his arrest. this bank-robbing outlaw is wanted in towns far and wide. He's a very good Fortnite Character.
5) MAVE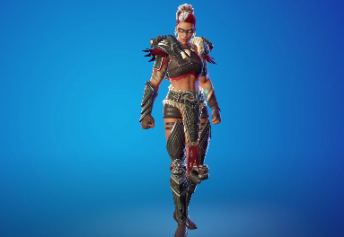 This generation's wild-heart and sworn defender of her jungle world.
6) KONDER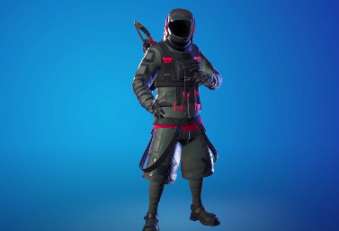 Spirit of vengeance/figt to an ancient ruler/none escape his sight.
7) THE MANDALORIAN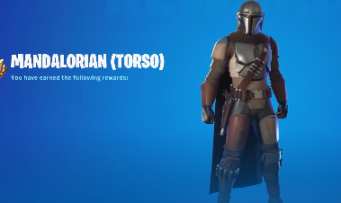 Bounty hunter from a galaxy far, far away. He's a very popular Fortnite Character.
8) THE REAPER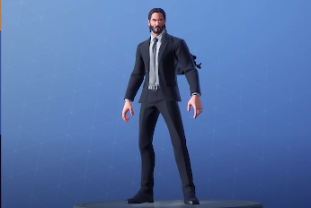 Vengeance for hire.
9) BRUTUS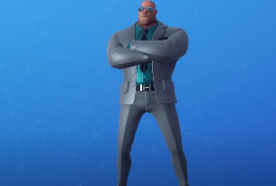 Don't make him tell you twice,after the war between ghost and shadow , brutus decided to go into business for himself as buyer,seller and builder of weapons.
10) DEADFIRE
This town ain't big enough,with a pistol in his hand and some undead magic on his slide.
11) TRIGGERFISH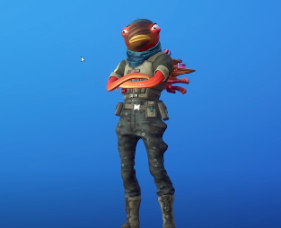 Stick it to 'EM' , He's looks like fish and he's Fortnite Character.
12) BULLSEVE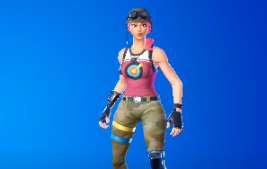 She never miss.
13) BANDOLIER
No shirt, Not surrender. He is handsome and suave, he is an old school mercenary whose pecs pack as munch punch as his shotgun, so he's a very good Fortnite Character.
14) LONGSHOT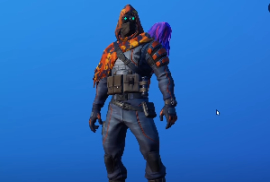 No target is out of range, longshot's perfect aim and incredible patience make him a terric wildlife and that skill isn't as hard here.
15) SPLODE
countdown to a big boom, he never met a questions that couldn't be answered with explosions.
16) BLAZE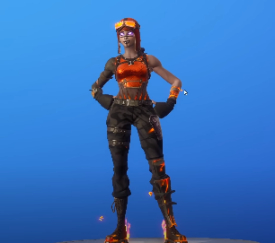 Fill the world with flames, blaze is a powerful pyrokinetic abilities and unpredictable personality.
17) REMEDY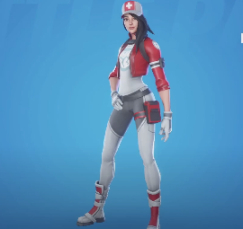 Remedy is a freelance medic who uses her unparalleled medical abilities on the battlefield to the event the scales. she has got a strong survival instinct and an even stronger sense of justice.
18) BIG CHUGGUS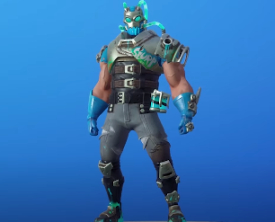 Small chugguses need not apply,big chuggus love slurp. He's very strong Fortnite Character.
19) KYLE
He is friend of the tress,most of them. kyle has dedicated his life to following the way of lumberjack.
20) COLE
It's a dirty job but somebody's gotta do it. Cole loves two things rocks and more rocks.
Also Read:
Fortnite Mountain Base Camps: Where we can find that on the peaks
21) RAGNAROK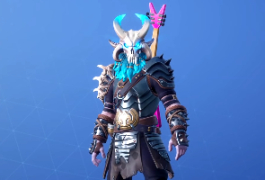 the cold harbinger of fate, the blood of raiders flows through the icy veins of the man known only as Ragnarok. he's a very scary Fortnite Character.
22) BUSHRANGER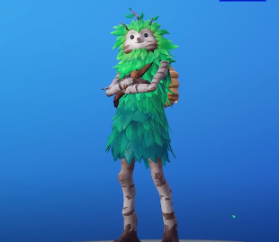 He is one scrappy little tree, he has no idea how he ended up on the island but knows that none of the other trees are quite like him.
23) DUMMY
According to dummy his personality was copied from the brainwaves of a dead racing legend.
24) SPARKPLUG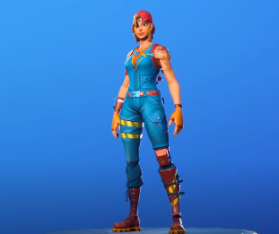 Scrap the competition, she was always taught that if you don't have a fast car,you will get left behind.
25) BURNOUT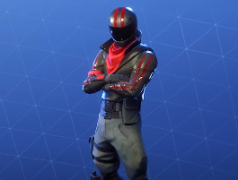 All roads lead to victory, the masked racer knew only as burnout, he is a mystery as he is undefeated on the racetrack.
26) TURK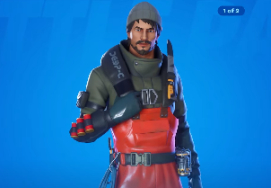 He especially want to beat his rival and fellow commando.
27) OUTCAST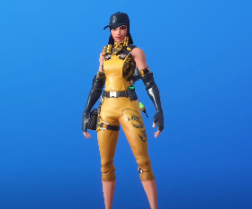 She has always had a knack for self-promotion, she believes that she is destined to be a top fisherman and look fabulous while she does it.
28) RAPSCALLION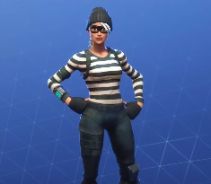 She has got dozens of heists under her belt and is always looking for new members for her crew.
29) SLEUTH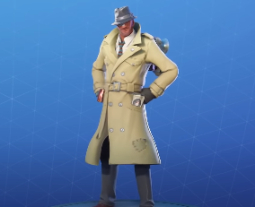 The detective is on the case.
30) GRIMBLES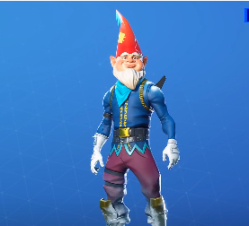 A wandering trickster is known for planting puzzles and secrets all over the island, glimbles is hard to pic down and even harder to trust.
31) SUNFLOWER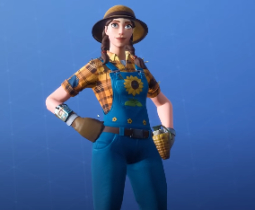 Sunflower might be a pacifist who would rather just farm and work in her garden all day.
32) FARMER STEEL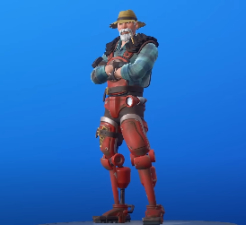 He is a part famer or part tractir ir based robot. all vengeance farmer steel know that the varmints whos wrecked his field are still out there.
33) DOGGO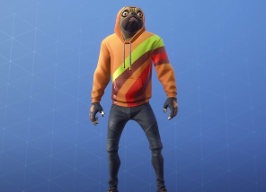 He is a very good boy,loves car rides,tummy scratches and second helping.
34) KIT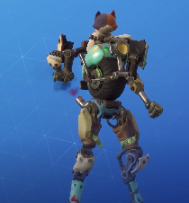 The of a legendary secret agent, kit is a pint size robotics. genius who has vowed to use his skills to fight the forced of evil just like his dad.
35) BEEF BOSS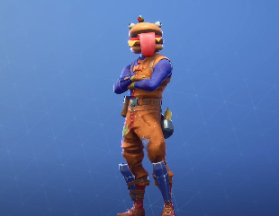 As the lead durr burger. beef boss has swarn to defend the land from lesser quick sevice restaurants.
36) TOMATO HEAD
If you ask tomatohead,durr burger is nothing but a bunch of tyrants. beneath his humble uniform beasts the heart of a warrior who won't rest until pizza has claimed its rightful place as the best fast food.
37) BUNKER JONESY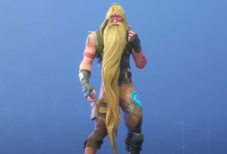 Reports indicates that this might be a snapshot of one of the very first times jonesy visited the loop.
38) BIGFOOT
He is a camera-shy forest dweller doesn't have much civilization and would rather just be left alone.
39) RUCKUS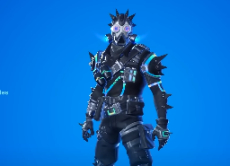 Out in desert,you can either fight to survive or you can raise a ruckus.
40) FISHSTICK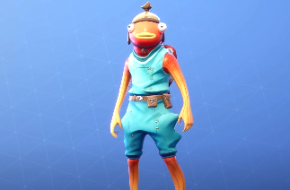 He knows that he left his pond for a reason, a reason which he will definitely remember soon.
All Image Credit: Fortnite
So I hope you liked the article All 40 Fortnite Character Explained All You Need To Know, so if you want a gaming-related update, you can visit our website. And you can also subscribe to our website. For that you have to press the bell icon below.
Fortnite Mountain Base Camps: Where we can find that on the peaks
Fortnite Mountain Base Camps: Where we can find that on the peaks
If you have to go to the mountain base camp inside Fortnite. So we have described its location below.
(Image credit: Epic Games)
Get ready to explore the mountain base camp. Here you will get to see a snow-covered hill which is a mountain base camp inside Fortnite. Here you will find lots of huts and tents. Fortnite is a game that is a game with lots of mountains inside which you have a lot of fun to play. And the developers of Fortnite bring a lot of updates inside the game. The mountain base camp inside Fortnite is considered to be a place where you will get to see boxes of chests and ammo, it gets a lot of stock of boxers. And if you go here friend, you will get very good loot.
But if you are working on making the challenge of Fortnite game a medium, then you will need to see the list given. Here you will get to see three mountains inside the Fortnite game where you have to visit 3 rally points. Fortnite Landmark island is named Foxtrot, Base Camp Golf, and Base Camp Hotel. So you pack your climbing equipment, we guide you where the location of Fortnite Mountain Base Camp is.
(Image credit: Epic Games)
If you have to go to Fortnite Mountain Base Camp then it is not a big deal and it is not even a surprise, you just have to get down on the three islands which are seen in South East Corner. And yes, where you have to get down, you will also get to see a lot of snow, then you will find it easy to find that place.
I hope friends, you must have got some help from here and if you have got help, I will be very happy.