If you also want to know How to get Fennec Rocket League, Price, How to Buy, How to Unlock & More, then you can read this article. Here you will get the answer to all your question.
How to get Fennec Rocket League
Pro players currently use only two cars in the Rocket League game, the Octane and the Fennec. Octane is available for free inside the Rocket League game but the Fennec can be trickier to acquire. Although this car is a must-have for all Rocket League players because the shape of the Fennec makes its hitbox easy to identify and that's a great thing.
This guide will show you how I can get you a Fennec for yourself inside the Rocket League.
Fennec Could Only Get Through Very Awesome Crates in July of 2019. Although right now all kinds of crates no longer are present inside the game. This leaves only three ways to get your hands on a Fennec.
Three ways to get your hands on a Fennec
Get Fennec by Crafting
Get Fennec by Trading
Get Fennec from The Item Shop
Rocket League Fennec by Crafting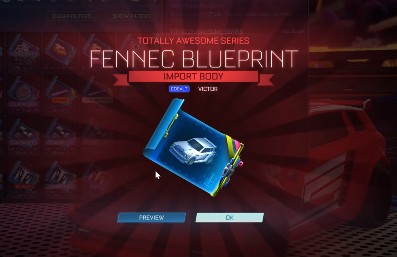 After all Rocket League matches, you have a chance to get a random blueprint, and if you're lucky you'll get a Fennec Blueprint. You can then use the credits to prepare Fennec through the blueprint. If you want this car, this is the easiest and cheapest way, but you should be lucky for it.
Get Fennec by Trading
This is the easiest and most common way to get fennec inside Rocket League. You can easily get this car within very few restrictions by using the trading system inside the Rocket League game and it's very easy.
You can trade with a friend of yours who has Fennec and go there to get rid of it or you can go to a third-party trading site and trade with them too. but more sought-after colors, such as the rare Titanium White Fennec, sell for much more.
Get Rocket League Fennec from The Item Shop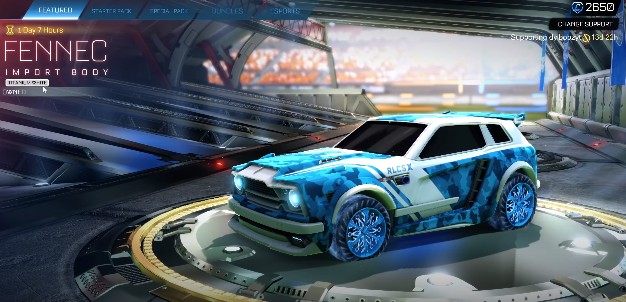 On occasion, you will get to see Fennec available for purchase inside the Item Shop. But you have to keep this thing in mind that sometimes it appears inside the shop, never it happens randomly on some occasion. As such Psyonix hasn't commented on when that car will show up inside the shop. And you don't need to hold your breath as the last time Titanium White Fennec was in the shop was over a year ago.
How much is a Fennec worth Rocket League?
Currently, the Fennec price is priced at 2845 credits inside Xbox Series / Xbox One. But if we talk about the average price then it is 726 Credits this week.
Is Fennec good rocket League?
Some Players calling The Fennec Is The Best New Car In Rocket League. And the shape of the hitbox of the Fennec car is the same as the octane.
Is Fennec the best car in Rocket League?
If we talk about the most popular car, then there are two most popular cars inside Rocket League named Fennec & Octane.
Why do pros use octane?
Many players believe that the octane is the best car you can pick up. If we talk about the turning radius, hitbox size, and shot impact of this car, then this car is the best among them all.
I hope you liked How to get Fennec Rocket League article if you want to know The Top Five Fastest Bikes in GTA 5 then you can read this article.