Bitcoin and Ethereum were Falling down very much today, It breaks the 42K Support and was going down every hour, 8% down in just 24 hours, which as made a record, on Thursday Morning 6th January, yesterday it was $48k and in only 24 Hours it was $42K, Such a Heavy Fall.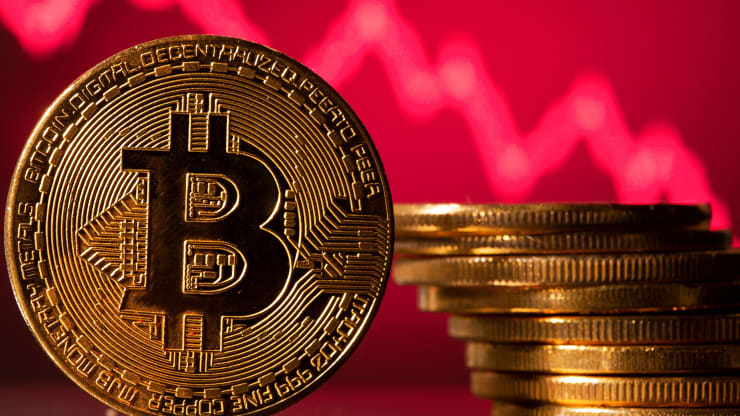 What do we have to do in This Major Fall:
Ethereum has also broken the record it has fallen down 6% in 24 Hours which means a lot, for traders who invested in Cryptocurrencies, Because if Big currency falls like Bitcoin and Ethereum the market cap will be down very much, before the fall of Cryptocurrency it is $2.23 trillion dollars, and now it has fallen very much you can't imagine it is now $2.05 Trillion Dollars now which is very much and following these major currencies and market cap all they currency will fall major today,
but one piece of advice for you don't sell any of your currency in this Down Market, please you will lose your all money and it will waste how long you hold and sell in the dump, I suggest you sell in profit, all you need to do is just wait for the pump it will heavy pump soon, the market will recover, just don't sell your coins in loss, wait for the massive pump, and it is also a huge opportunity to buy the coins because all coins are available very cheap you can buy these coins, today it a very good opportunity to buy the Coin, so take as many coins you can because when the market will pump you have many profits then you can sell.
Why the Cryptocurrency Markets are Down:
Market cap is down very much because of bitcoin and either rum, and bitcoin is down because maybe the interests are increasing that's why, because exactly no one knows about this massive fall of Cryptocurrency, so you don't need to have stress about why it is down you will know asap maybe tomorrow, so just you can do one thing is to buy the BTC and ETH and hold,
just hold 15 to 20 days and see your profit, it will be 10% or more, so there is no need to take stress about the market, it will be pumped heavily this week I think, just see what happens, Dear Crypto Investors it is a huge opportunity for you to buy the coins now it is very cheap, I am repeating many times because I know it will pump hardly this week, just see what happens.
So guy's if you want more updates just subscribe and Come every day and we will Post the updates regarding crypto asap, stay tuned! Good Luck.