Hey friends welcome to this new Apex Legends X Post Malone Event post here we are going to break down the latest event from Apex Legends which is a collaboration with Post Malone. As we already know Post Malone is a very big fan of Apex Legends. And he always enjoys playing Apex Legends.
And finally, in this event, we are going to get Post Malone themed skins as well. Also, we are going to get some free good stuff which you should not ignore because this event gives you the best skins which are very good skins in Apex Legends.
Apex Legends X Post Malone Skins
First of all, in this event, we are going to get these skins that are exclusive to the event and these are the post-malone-themed skins. The Octane Skin is inspired by the Post Malone Rockstar song.
Here you can see you will get legendary Wraith, Octane, lifeline, and Horizon skin. These skins are quite expensive but they have set the price of 3000 Apex coins.
Weapons are also matching with each legend's skins and this event brings post malone themed stickers as well.
Free Stuff in Apex Legends X Post Malone Event
In this event, you have to earn camo credits to get these free stuff and there is also a limit to earning camo credits which is 285. First, you need to complete a daily challenge which is similar to regular events.
In this free stuff, you will get different Holosprays, charms, Apex pack battle pass stars, and as well as crafting metal. You can unlock your favorite cosmetics by collecting camo credits. The last thing you can see is the entry to the sweepstake, this is sweepstake tokens and you have 14 days to earn this. Daily you can buy 5 of them.
Basically, this will enter you in sweepstake competition to win one of 250 Apex Legends Bomber Jackets. This is the best event where you can collect this and earn real-life rewards.
Also Read:
Apex Legends Hashtags for Youtube, Instagram & Facebook
Apex Legends Twitch Drops for November 2023
Here are the latest Twitch drops which you will find in this November month and where you will get cool stuff.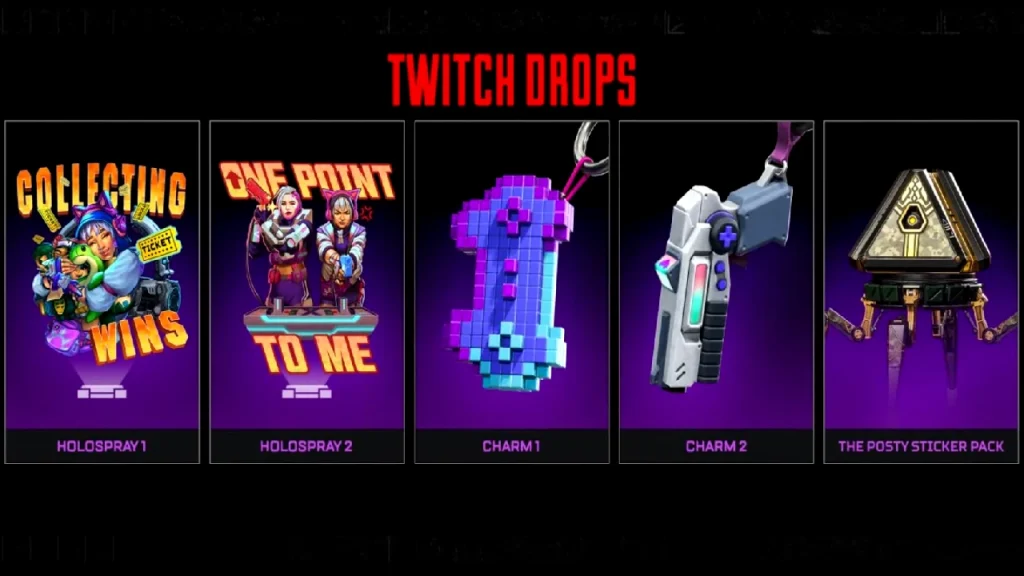 In this Twitch drops you will find amazing Holosprays and Weapon Charms.
Apex Legends X Post Malone Event Trailer
Thank you so much for reading this article If want to know more about Apex Legends then you can definitely visit our website again. Have a Great day.