In this article, you will get to know about Apex Legends Season 8 Fuse New Legend (Abilities, Sound Files & More). So what is the legend that is going to come in season 8? And there are many such leaks which have just come out, we will also explain to you.
Apex Legends Season 8 Fuse New Legend Explained
[totalpoll id="1255″]
Apex Legends Season 8 – Mayhem Gameplay Trailer
The trailer we have been waiting for is finally here.
Inside this trailer we have got a lot of things to know like what is the background of fuse. And how is his hand cut. We are going to explain this trailer in very detail. If you are new on our website, then you can subscribe to our website, this will give you all the details.
Season 8 New Theme Mayhem
First, let me tell you that the new theme of Apex Legends is Mayhem. And with that we got to see the new legend Fuse. So we tell you about it below.
New Legend: Fuse
Fuse doesn't lack confidence. but he often lacks a plan. he's a blow up first ask questions later kinda guy.
New Weapon 30-30 Repeater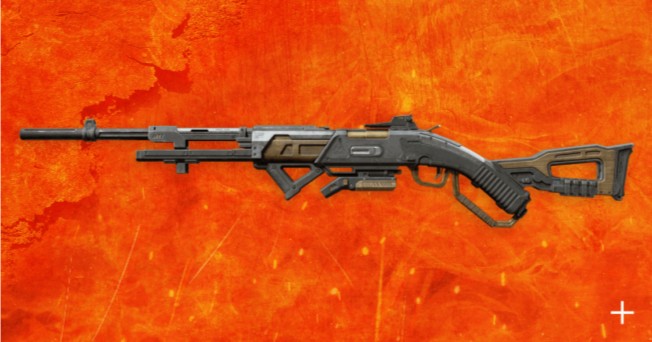 This weapon is the most popular weapon of Salvo. this level action rifle picks apart the opposition with hard hitting rounds.
If we talk about what new legend is going to bring the apex legends within season 8. So a lot of updates have come out about this, I'm going to explain to you below.
Apex Legends | Stories from the Outlands – "Good as Gold" Trailer
Fuse Picture in HD Apex Legends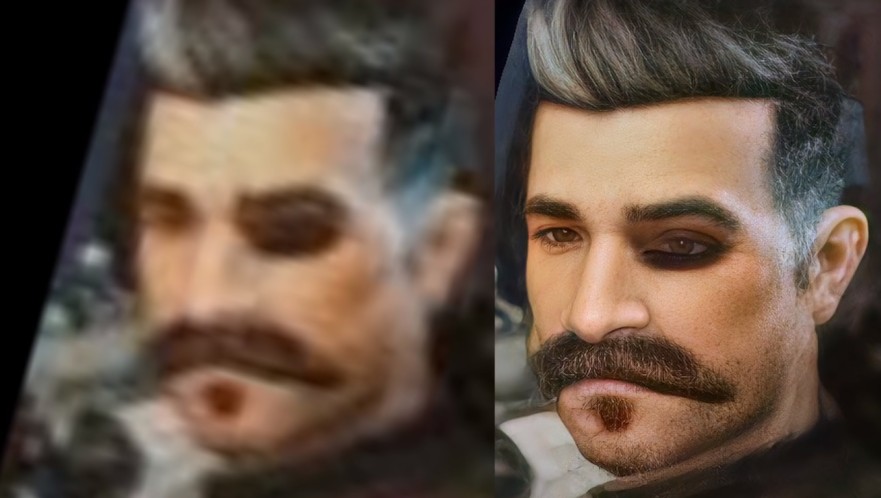 You will get to see here that Fuse has black eyes. This is the best look of fuse so far. And if any detail comes out about Fuse apex legends, then I will definitely tell you.
Apex Legends Fuse Tactical Ability
If we talk about which updates have come out, then this thing has come out in front of us "spray_lgnd_v20_fuse_01". They have released a file update of Fuse Legend Spray.
Here some clips have come out in which the fuse is said to be equipping its tactical ability. his Granite in that ability.
Apex Legends Fuse Ultimate Ability
The ultimate ability of fuse, then inside it we have got special effects.
In which we got to see Flame starting and Flame incoming. If we look at the back of the fuse, we will see a missile type there that could be its ultimate ability.
Also Read:
King's Canyon is Returning in Apex Legends Season 8
Apex Legends Fuse Passive Ability

If we talk about the passive ability of the fuse, just as the caustic is not affected by its ability, it is probably not affected by the efficiency of the fuse. And you would know that Bangalore and Gibraltar both get their own damage from their ultimate ability.

Here some sounds have come out of Fuse's ability. So let us see which are the sounds that we will get to see inside the ability of Fuse. So you can see the video below it has the sound of fuse's ability inside it.
What do you have to say about Apex Legends New Legend Fuse, you must tell us in the comment.
.
Apex Legends Season 8 – Mayhem Launch Trailer
Old Data November 25, 2020
The below given data is old but maybe all legends can come inside Apex Legends season 8.
Season 8 is set to release on the second anniversary of Apex Legends. No one has talked about Season 8 even though Apex Legends has talked about Legend. These are ongoing rumors today, I'll tell you all the leaks related to Apex Legends Season 8 New Legend.
So we have to look at some of the previous things about the apex legends dev stream. There was an image leaked. Which you will see below.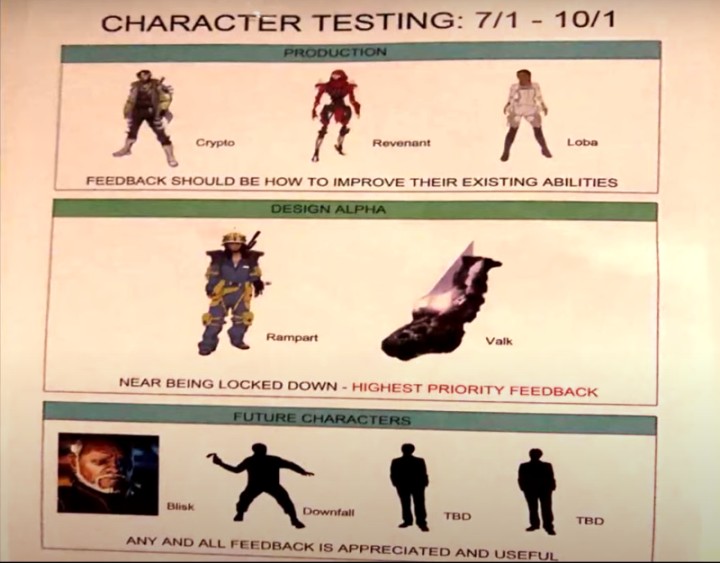 Apex Legends Blisk
Here you can see that within season 3 we got to see Crypto, inside season 4 we got Revenant, inside season 5 we got Loba and within season 6 we got to see Rampart. Valk was supposed to come in season 7, but due to some reason, But bring Horizon in place of Valk. If you can see then in season 8 there will be Blisk Next legend.
But the Valk replacement with horizon is done, so maybe the Blisk can be replaced with someone else. Blisk may come within season 8 as it is described in the image. As you know, Blisk has already appeared in Trailers. Recently Blisk has been seen inside the Trailer with Rampart.
So despite a lot of evidence, it probably seems that Blisk maybe a new season 8 apex legend. So due to many reasons, Blisk may come in season 8 but there are some legends that can be seen in season 8.
If you have not read this article, you can also read it.
Apex Legends Voice Actors | Apex Legends Horizon Voice Actor
Apex Legends Ash
So let's talk about Ash if you don't know who the apps are, then let me tell that Ash is a character inside the Titanfall game and if you don't know then Apex Legends is a similar game to Titanfall and both of games have made it the same company. Inside the Titanfall game, there are also apex legends such as similar guns and legends.
Ash was also seen inside the Apex Legends season 5 quest. And inside it we got a huge hit about Olympus Map in Season 7. And Ash was also a fake assistant of Horizon, so maybe Ash can be seen inside season 8. Respawn always brings a new legend, so they present it from the story first. As you can see, all three of Loba, Revenant, and Horizon were introduced in the story.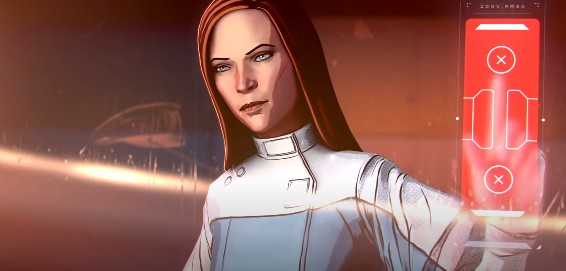 Rampart is a legend that has no in-depth story. Due to limited resources within Apex Legends Season 6, Rampart could not create a proper story part.
If the second anniversary of the apex legends comes, then they will think of something new instead of bringing two legends. Or it could be that no one has even expected, and Apex Legends will bring two new legends within season 8 and surprise everyone.
Apex Legends Blisk Abilities
So let's talk about Apex Legends Blisk Abilities.
Passive Ability
Interrogation: Executing an enemy will reveal the location of their allies for 10 seconds.
Tactical Ablility
Throwing Knife: Deals 20 Damage and marks the target. killing a marked target rewards double credits.
Ultimate Ablility
Payday: Squad kills award credits. Spend credits on powerful supplies.
Credit: apexlegends.gamepedia
So I hope you liked this Apex Legends Season 8 New Legend Revealed & Leaks article. If you want to know about the updates of PC games or mobile games, then you can visit our website. And you can subscribe to our website to know about the new updates of Apex Legends. For that you have to press the bell icon below.