Apex legends Aftermarket event date Crossplay For Mobile?
Today in this article we'll tell about apex legends Aftermarket event date, crossplay beta version and crossplay for mobile devices? mobile release date.
Today in this article we'll tell about Apex legends Aftermarket event date and crossplay beta version, and crossplay for mobile coming or not. And today we will also talk about when crossplay For mobile devices will come
So the trailer of the aftermarket event has arrived and inside that trailer, we got to see new skins of caustic, octane, and wraith.
Apex legends crossplay beta
First of all, let's talk about when the same request of people was the highest since Apex Legends was launched when Cross Play will come, then Final Apex Legends has announced the launch of the beta of Cross Play in October. Apex legends also revealed inside their trailer that we are bringing the beta version of that cross play.
People were requesting cross play because they were able to play with their friends and the Apex legends get people's feedback and update this beta version a little more. Crossplay will have the advantage that people can go to different platforms PS4, Xbox One and Origin can play it simultaneously from inside all three platforms, earlier this thing was not possible.

You will get to see this option within the settings of Apex Legends, Crossplay Beta, which you will get to see the default enabled, if you want to play Crossplay, then you have to keep it enabled and if you do not play then you can also disable it.
By using the beta version of this cross-play, if your friend is playing inside any platform, then you can play games with him by adding his friend.
.
Then what you have to do is that you have to go to friend's menu and go inside and search your friend, inside it, you can search the user name of your friend and send him a friend request.
If you find a friend request within the cross play beta version, then you can accept or reject it and if you have blocked a friend, then you can go and unblock it and send back the friend request, then all this in your friend menu Will save within.
.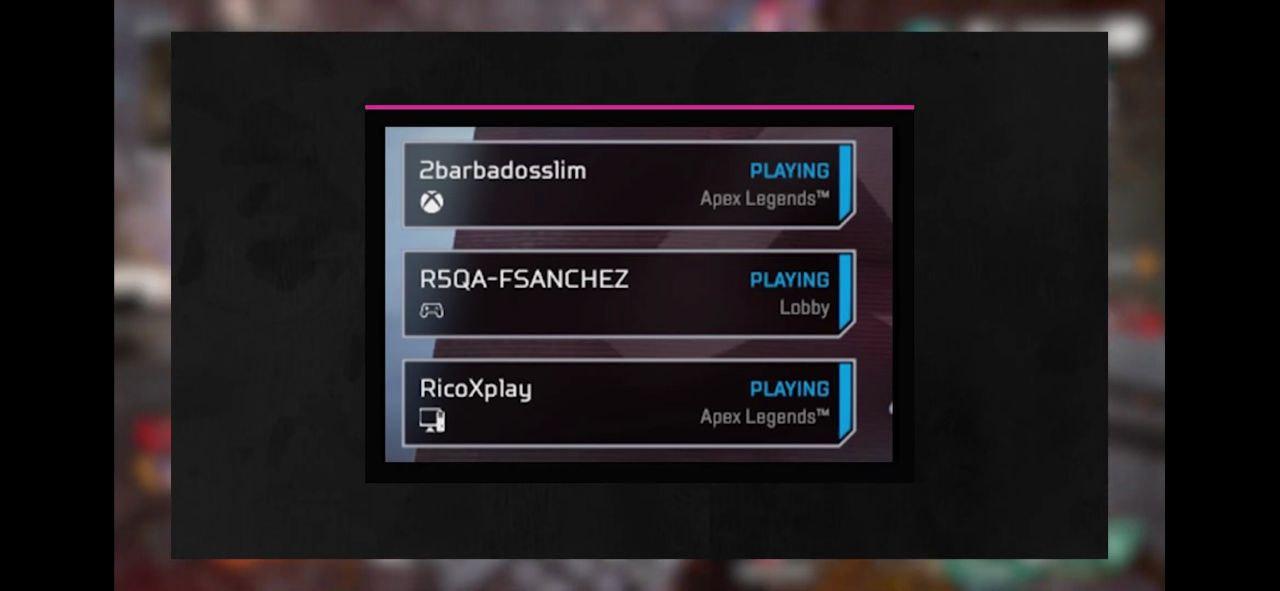 You will see here that you have a friend inside which platform is he playing. And within this beta version, Apex Legends is going to have very big updates which you will like very much.
also Read:
Apex Legends Season 7 New Legend & Trailer Breakdown 2020
Apex Legends Hairloom Leaks, Crossplay Delayed, Season 6 News New Patch
Crossplay For Mobile Devices?
Now all of us are thinking that when the Apex Legends cross play has arrived but when the Apex Legends mobile will launch, let me tell you one thing that the Apex Legends mobile has been getting loose for a long time, so they have already told Had given that we will launch APEX LEGENDS within the third quarter of 2020 for mobile devices.
So October is going on and many such leaks have come out here that APEX LEGENDS is coming for mobile and APEX legends cross play Is doing, then here we can say that that mobile device can add it inside it too. Because everyone knows that Apex Legends is going to be released between October and November, such rumors are going on.
I do not know now, but whenever Apex Legends comes in mobile, I will give you the first news. For this, you have to make a bonfire by clicking on the bull icon below us, with the help of which you will get a new update inside my website related to the APEX legends, then you will be the first to know.
Flashpoint Limited Time Mode
APEX license has also interviewed a new Mode named Flashpoint mode. You will only get to see it for limited time as it is an entertainment mode.
Within this mode, you will get to see a rounded flash type, in which you will automatically get a shield and health charge, with the help of which you can remain ready to fight, hence the name flash mode is named. Within this turn you will not see any healing items. Inside this mode, you will probably have to collect healing material from inside the replicator.
Aftermarket Event
Now we talk about which cosmetics we are getting to see inside the aftermarket event. Here you will find new Heirlooms and 24 items within $ 7. Here we will see only skin within $ 7.
Apex legends Caustic Heirloom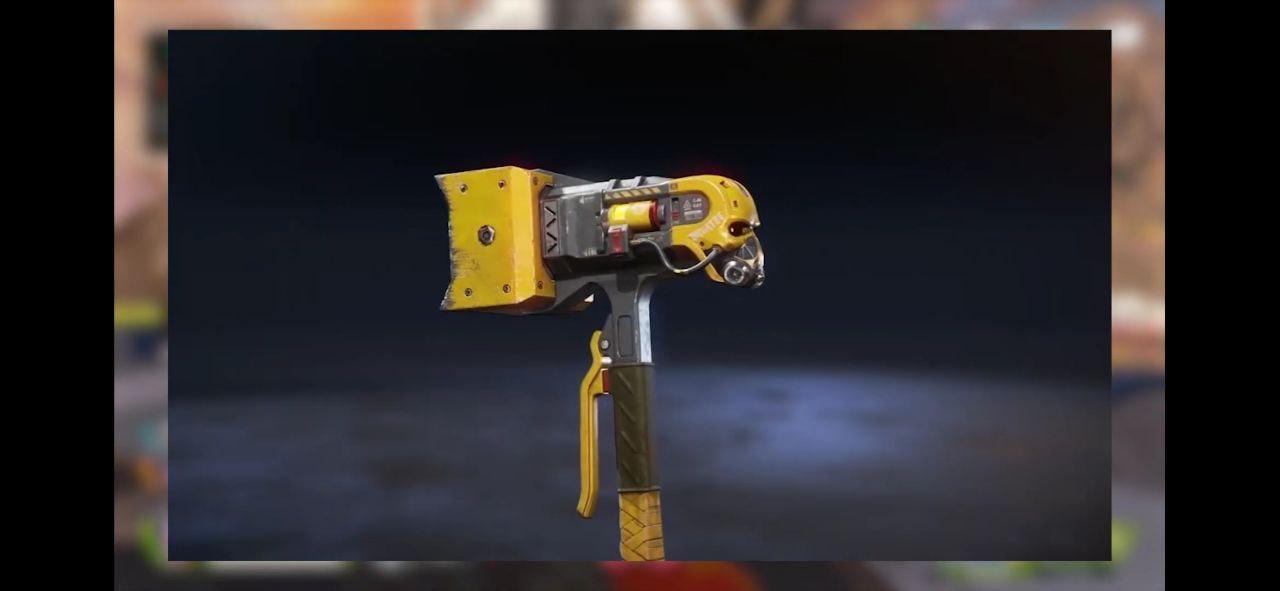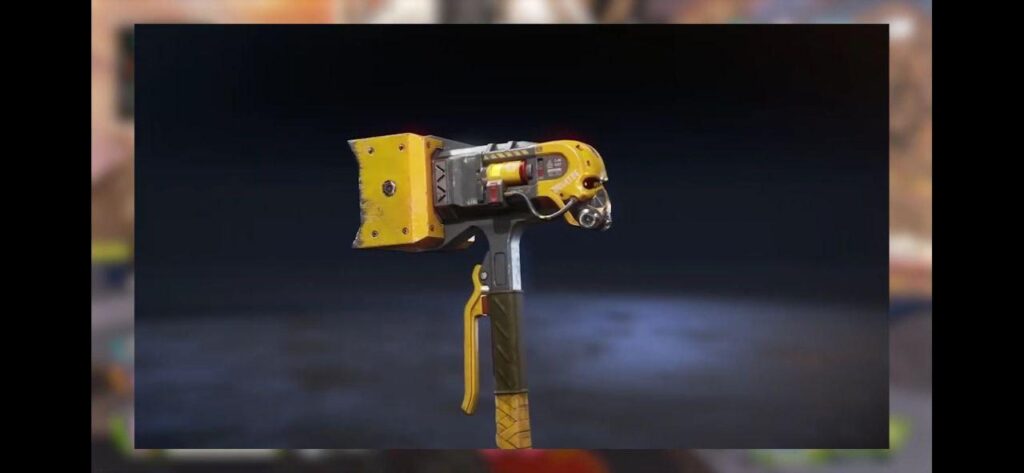 here we will also see the heirloom of Caustic. It is very amazing in appearance and you also get to see a skeleton head behind it, which looks very dangerous. And it is made of golden shiny color.
Release Date of Aftermarket Event
I am so excited to see this Apex legends Aftermarket event. Now we talk about what is the release date of aftermarket event, then the release date of this event is October 6.
So friends, tell us how you liked this article in the comment box and if you liked this article, then you can also subscribe to our website below click on the bell icon.
New Apex Legends Crypto Heirloom Season 12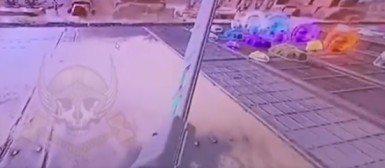 In this post we are going to talk about New Apex Legends Crypto's Heirloom If you are interested to know about it, then you read this post completely, here we are going to give you a lot of information related to it.
Latest Updates of Apex Legends Crypto Heirloom
Here you can see below the new Crypto heirloom which is found by data miner Shrugtal.
You can see here what is the animation of Crypto's heirloom and we have got to see what we expected, here we have got to see a samurai-type sword which looks like Crypto's drone and looks very sharp and beautiful.
Old Updates of Crypto's Heirloom
If we talk about Crypto Heirloom then we will get to see it in season 12. He will get a sword which looks very nice and suits his character. You can see in the video below that he has a sword in his hand, which is currently in progress and the data-miners have been found inside the game file.
Crypto Season 3 Came In and After 9 Season It's Getting Its Heirloom. If we have any information related to this, then we will definitely share it with you.
Crypto Abilities
if we talk about Crypto then Crypto have his drone which he can use to find Enemies. Drone is very important to Mark enemy and team mates can kill them easily.
We can scan the banner with the help of drone and find out whether we have any enemy squad or not.
Simultaneously, we can use the Ultimate ability EMP system Reboot by using his drone, which will 50% damage the shield of the enemies.
if you want all the information on Apex legends then you can visit our website again and also you can subscribe to our website for getting new post notifications.
New Apex Legends Season 12 Lunar Year Sale Event
In this article we are going to talk about all new upcoming Apex legends season 12 Lunar year sale event also we are going to talk about firing range update rework. so if you are interested in this topic then you can read the full article you will get more information about Apex legends new event.
Firing Range updates in New Season 12
let's talk about the new firing range update which will be taking place as it has been semi confirmed from respawn devs as you might remember a comment from respawn
josh Medina, actually confirming that the firing range will be receiving an update very soon referring to seasons 12 Defiance.
The patch notes for the upcoming season are very well awaited and should be releasing next weak right before the release of the new season we should get some Intel on the upcoming firing range changes.
if we go ahead and look at the firing range over on Apex legends mobile there are a bunch of features included in it. including its own training system a lot of quality of life improvements and much much more.
you can definitely expect a lot of the features which are are over on the mobile version of the firing range to release into the main version. also, they are heavily liked it and also requested for it.
I hope you like this information about the new Apex legends season 12 event and if you want more information about Apex legends then you can visit our website again.
Apex Legends Season 12 New Upcoming Skins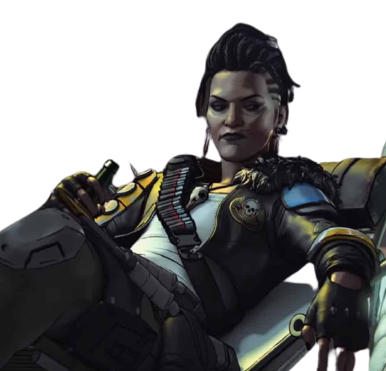 so friends I hope you all enjoy going to season 12 which is so amazing and I also love that map even I am enjoying playing that beach map and that atmosphere is look like so amazing this season is very colorful.
New Upcoming Skins of Apex Legends Season 12
in this post, we are going to show you some skin that is going to be a part of the next event or the latest upcoming skin of Apex legends.
Season 12 Apex Legends (New Reactive & Returning Skins)
in this post, we are going to talk about Apex legends season 12 upcoming event which is totally related to old battle pass skins.
Respawn will be hosting an event that is set around all battle pass selling past battle pass skins in you can more so refer to this as just the upcoming battle pass event and it will be a way that if you just don't have any other ones from the past you will have the opportunity to get them at the time.
from Respawn official wording that we know so far, we can expect all the skins to be from season 10 onwards but all in all, it's really great idea for anybody Who may have missed out on any previous ones.
this is also a new sort of event that will be starting to happen a lot more frequently which is just to sort a large scale that gets promoted. but includes a bunch of old skins with this all being said this battle pass event it is unknown when it will be taking place in season 12.
but we can expect it to happen sometime next season mostly before the big season collection event. whether some of the old skins will come out with variations that are recorded or if they're going to be staying their original colorways
December 2021 Informations
already we have some skins which are so amazing we got in this new event which is totally related to this Island and its looks so amazing pirate-based skins.
but we are all looking for which is the new upcoming skin of Apex legends so let's go we are going to show you some skins which are going to be a part of this season in the next events.
New Reactive Legends Skins Season 12
so friends here we are going to show you some skins which we are going to see in this season which are reactive skins, so below you can see some skins which are going to be the next reactive skins.
currently don't have any data of any reactive skins when we know about it then will show you all the reactive skins which are going to be a part of the season 12 Apex legends game. we will try our best to provide you with all the details as soon as possible.
I hope you waiting for all the reactive and latest upcoming season 12 skins but we don't have any data right now so I will try to provide you with all the data as soon as possible if you want all this information before releasing season 12 then you can subscribe to our website to press the bell icon or present the allow button.